Coordination of Viagra Skin Cancer Lawsuits To Be Considered By JPML at Hearing Next Month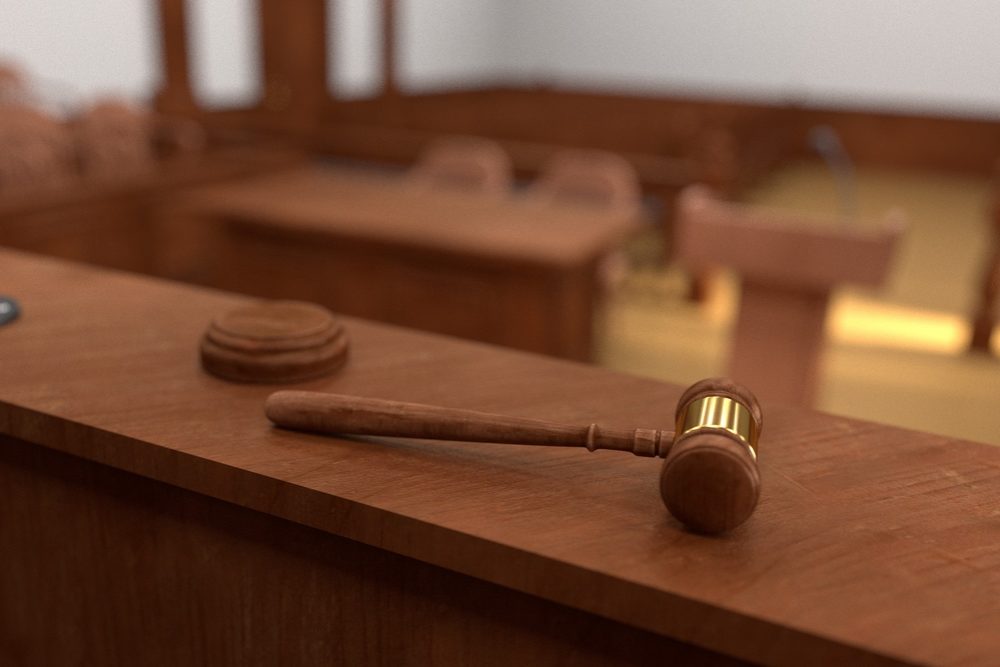 February 18, 2016
By: Austin Kirk
The U.S. Judicial Panel on Multidistrict Litigation (JPML) is scheduled to hear oral arguments on March 31, to consider a pending motion to centralize and consolidate all Viagra lawsuits filed throughout the federal court system on behalf of men diagnosed with melanoma skin cancer following use of the popular erectile dysfunction drug.
There are currently more than a dozen product liability lawsuits pending against Pfizer in U.S. District Courts throughout the country, each involving similar allegations that the drug maker failed to adequately warn about the increased risk of skin cancer that may be caused by side effects of Viagra.
In December, a group of plaintiffs filed a motion with the JPML, seeking to centralize the Viagra litigation before one federal judge to reduce duplicative discovery into common issues in the cases, avoid conflicting pretrial rulings from different courts and to serve the convenience of the witnesses, parties and the judicial system.
Pfizer has indicated that it supports consolidation of the cases as part of a Viagra MDL, or multidistrict litigation, and the drug maker has agreed with a proposal that the cases be transferred to the U.S. District Court for the Northern District of California.
On February 17, the JPML issued a Notice of Hearing Session (PDF), scheduling oral arguments on the motion for an upcoming hearing session set for the end of next month at the U.S. Bankruptcy Court in Santa Barbara, California.
While the litigation remains in the preliminary stages, it is ultimately expected that Pfizer will face hundreds, if not thousands, of complaints filed by men throughout the U.S. as Viagra skin cancer lawyers continue to review and file additional cases.
Viagra Melanoma Side Effects
Viagra (sildenafil citrate) was introduced by Pfizer in 1998, and it has become one of the most widely recognized brand-name medications on the market in the United States, used by millions of men to treat impotence and sexual dysfunction, including the inability to develop or maintain an erection.
Since its approval, Viagra has been prescribed to an estimated 35 million men, and is generally considered safe by most consumers. However, recent studies suggest that the medication may reduced the body's ability to resist the spread of melanoma.
The Viagra skin cancer litigation has emerged since a study was published in the medical journal JAMA Internal Medicine in April 2014, in which researchers from Harvard Medical School found that men who took Viagra were 84% more likely to be diagnosed with melanoma than men who do not use the drug.
Plaintiffs allege that Pfizer knew or should have known about the link between Viagra and melanoma for years before this, indicating that studies published as early as 2011 suggested that the erectile dysfunction drug may promote melanoma cell invasion. Another study published in the Journal of Cell Biochemistry in 2012 also found that PDE5 inhibitors like Viagra could exacerbate melanoma development.
The American Cancer Society indicates that melanoma is diagnosed in about 69,000 Americans each year and causes about 8,650 deaths annually. The skin cancer usually manifests as unusual moles or patches of skin. While it is often curable if caught early, once melanoma has spread beyond the skin and local lymph nodes, treatment is difficult and it may ultimately result in death.
If the cases are consolidated as part of a federal multidistrict litigation, it is expected that a series of "bellwether" trials will be scheduled following the conclusion of generic discovery into issues that apply to all claims, which will help gauge how juries may respond to certain evidence and testimony that is likely to be presented throughout the claims.
Following these test trials, if Pfizer fails to negotiate Viagra skin cancer settlements or otherwise resolve the litigation, the cases may be remanded back to the U.S. District Courts throughout the country where they were originally filed for separate trial dates.
"*" indicates required fields