Victoza Lawsuit
April 01, 2012
By: Staff Writers
As a result of the side effects of Victoza, a relatively new diabetes drug introduced in 2010, users may face an increased risk of thyroid cancer, kidney failure and pancreatitis. The drug has been subject to numerous FDA warnings and at least one consumer watchdog group has called for a Victoza recall to be issued. 
STATUS OF VICTOZA LAWSUITS: Financial compensation may be available through a Victoza lawsuit for individuals diagnosed with thyroid cancer, kidney failure or pancreatitis as a result of the drug maker's failure to adequately warn about the risks or recall Victoza upon discovering that the numerous side effects outweigh the benefits.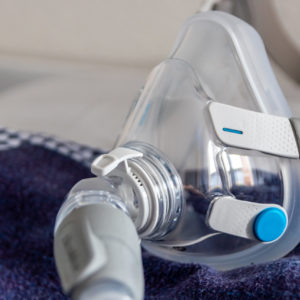 Did You Know?
Millions of Philips CPAP Machines Recalled
Philips DreamStation, CPAP and BiPAP machines sold in recent years may pose a risk of cancer, lung damage and other injuries.
Learn More
MANUFACTURER: Novo Nordisk.
OVERVIEW: Victoza (liraglutide) was approved for the treatment of Type 2 diabetes by the FDA in January 2010. It belongs to a class of drugs known as GLP-1 therapies, which also includes Byetta and Januvia.
In recent years, popularity of Victoza has increased amid growing number of diabetics in the United States and greater demand for diabetes drugs that are taken less frequently. Use has also increased amid concerns about side effects associated with other diabetes drugs, such as Avandia, which has been tied to an increased risk of heart attacks and heart failure, and Actos, which has been linked to an increased risk of bladder cancer.
VICTOZA SIDE EFFECTS: Concerns about the risk of potentially serious Victoza side effects surfaced during the initial clinical trial phase, as early testing in rats and mice indicated an increased risk of thyroid tumors and a risk of pancreatic toxicity. The manufacturer maintained that there was no proof the problem extended to humans. However, human subjects given Victoza were later found to be diagnosed with pancreatitis at a rate nearly four times higher those given other diabetes treatments.
An FDA clinical safety reviewer urged the agency to reject Novo Nordisk's petition for market approval, saying that the risk of side effects were not worth the possible benefits, since there were a number of safer diabetes drugs already on the market. However, the FDA failed to heed its safety reviewer's warnings, and once Victoza was on the market, a number of new label warnings had to be added to the drug to warn consumers about the drug's toxicity.
In May 2011, as a result of post-marketing studies, the FDA added a warning to the drug's label about the risk of kidney failure from Victoza. In June 2011, the FDA issued a warning that Victoza had been linked to thyroid tumors and pancreatitis. From February 2010 to September 2011 there were 26 claims of Victoza thyroid cancer submitted to the FDA's adverse event reporting system. There were also at least 200 cases of acute pancreatitis and 28 cases of pancreatic cancer reported during the same period.
In April 2012, the consumer protection group Public Citizen petitioned the FDA to issue a Victoza recall, saying that the drug's health risks outweighed its benefits, echoing the statements of the agency's own safety reviewer before the drug was put on the market.
Keith

February 9, 2016 at 8:52 pm

I've only bee taking victoza for a short time my weight went from 330lbs to 303lbs. when I switch health insurance company's i was forced to stop taking the victoza for a month and my weight went back to 315lbs. I have slight stomach upset and my blood glucose levels were mostly lowered. I have not expierenced any of the side effects. 2/9/2016

DEBORAH

January 17, 2015 at 8:21 am

I started taking Approx. late 2010, I continued until 3-2014 at which time the discovered numerous tumors on my thyroid. My thyroid was removed 10-27-14, at which time I had numerous tumors and one to be 6cm in size. None of the tumors were cancerous. These tumors were causing my TSH to be abnormal, without removal the doctors could not diagnose properly if there were cancerous or not. Do I fal[Show More]I started taking Approx. late 2010, I continued until 3-2014 at which time the discovered numerous tumors on my thyroid. My thyroid was removed 10-27-14, at which time I had numerous tumors and one to be 6cm in size. None of the tumors were cancerous. These tumors were causing my TSH to be abnormal, without removal the doctors could not diagnose properly if there were cancerous or not. Do I fall under the guidelines for the class action of the lawsuit against Victoza
"*" indicates required fields