Vytorin Cancer Risk Dismissed by Drug Makers
July 24, 2008
By: AboutLawsuits
Merck & Co. and Schering Plough Corp., the joint marketers of the cholesterol drug Vytorin, have sent a letter to healthcare providers dismissing the potential increased risk of cancer identified in a recent study. The drug makers indicate that the higher incidence of cancer seen among users of Vytorin in the study is likely attributed to chance.
Vytorin, which is a combination of ezetimibe (Zetia) and simvastatin (Zocor), is prescribed for treatment of high levels of cholesterol in the blood. Vytorin helps reduce total cholesterol and low-density lipoprotein (LDL or "bad") cholesterol levels and increase high-density lipoprotein (HDL or "good") cholesterol levels.
The Simvastatin and Ezetimibe in Aortic Stenosis (SEAS) trial, which involved nearly 1,900 patients, showed that Vytorin was no better than a placebo in lowering the risk of heart disease in patients whose heart valves were partially blocked. A similar result was observed in the prevalence of aortic valve disease events, which was the secondary endpoint of the study.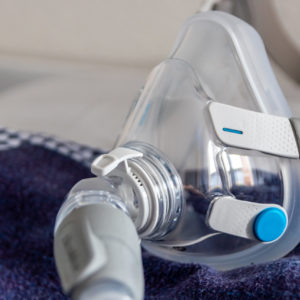 Did You Know?
Millions of Philips CPAP Machines Recalled
Philips DreamStation, CPAP and BiPAP machines sold in recent years may pose a risk of cancer, lung damage and other injuries.
Learn More
An unanticipated finding In the study was that patients who took Vytorin 10/40 mg had a higher incidence of cancer than those who took the placebo. There were 39 reports of cancers among Vytorin users, impacting several different organ systems, compared to 23 reports of cancer among individuals taking the placebo. Researchers indicated that the Vytorin cancer association did not reach the point of statistical significance, and other larger studies and on-going trials involving Vytorin and Zetia have not suggested an increased risk of cancer.
In the letter sent to healthcare providers, John D. Irvin, of Merck & Co., Inc. and Enrico Veltri, of Schering-Plough Research Institute, said, "MSP (Merck/Schering-Plough Pharmaceuticals) believes that the cancer finding in SEAS is likely to be an anomaly that, taken in the light of all the available data, does not support an association with Vytorin."
The letter was posted on a joint website of the two pharmaceutical companies to address concerns about a the possible relationship between Vytorin and cancer, which were raised by doctors following the release of the SEAS study results earlier this week.
gene

June 24, 2009 at 3:39 am

with zero cancer history in my family, i was on vytorin for over 5 years. at 52 i was diagnosed with goblet cell carcanoma cancer of the appendix at the margin (where it's attached to the intestine), and found out it metatasized to 1 lymph node, with one additional tumor in the perenetium. while on vytorin, but before the cancer was found, i also suddenly experienced excruciating pain in multip[Show More]with zero cancer history in my family, i was on vytorin for over 5 years. at 52 i was diagnosed with goblet cell carcanoma cancer of the appendix at the margin (where it's attached to the intestine), and found out it metatasized to 1 lymph node, with one additional tumor in the perenetium. while on vytorin, but before the cancer was found, i also suddenly experienced excruciating pain in multiple locations on my left side in the arm and shoulder; tendonitis my doctor said. two weeks later, i developed terrible pain in multiple spots on my right side, both times in the arms, back, and shoulder. again, after scans and doctor visits, it was dismissed as tendonitis. i never suffered tendonitis before, i dont do anything physical to get tendonitis, and after reducing my 10/20 vytorin dosage in half, myself, by breaking my pills in half, after two weeks the tendonitis went away. after developing the rare GCC cancer of the appendix, i came off vytorin completely. 1 year after surgery to remove 2 feet of intestine (right heliocolectomy) to check for more cancer, and after mnths of folfox chemo, i'm currently "cancer free", but must endure side effects of the 5fu chemo, namely, permanent neuropathy of the hands and feet, and i have to go for a ct scan every 3 months. do i think vytorin put the cancer in me? you bet i do. with a 23% increased chance of cancer in vytorin patients, i feel i'm one of those almost 1 in 4 people who develop cancer as a result of taking vytorin. vytorin blocks absorbtion of cholesterol in the stomach area, and thats where my rare cancer formed. come on, sloan kettering said they only see maybe 10 cases of gcc per year and it's extremely rare and they dont know what causes it. well let me give you a tip, it's the vytorin. i only hope i stopped taking vytorin in time before its too late.

Zetia and Vytorin Side Effects Not Linked to Cancer: Study - AboutLawsuits.com

March 30, 2009 at 4:13 pm

[...] heart valves. However, an unexpected finding from the study suggested that patients who took Vytorin had a higher incidence of cancer than those who took the [...]

Gregory D. Pawelski

October 8, 2008 at 6:36 pm

The New England Journal of Medicine (NEJM) editorial blasted the analysis by Oxford University statistician, Richard Peto that dismissed Vytorin's possible link to cancer. The SEAS study found that Vytorin patients had higher rates of cancer and cancer deaths. The results for cancer incidence was clearly significant, as well as the results for cancer death. The NEJM editorial on ezatimibe accomp[Show More]The New England Journal of Medicine (NEJM) editorial blasted the analysis by Oxford University statistician, Richard Peto that dismissed Vytorin's possible link to cancer. The SEAS study found that Vytorin patients had higher rates of cancer and cancer deaths. The results for cancer incidence was clearly significant, as well as the results for cancer death. The NEJM editorial on ezatimibe accompanied the publication of the SEAS trial and a statistical analysis of cancer incidence and deaths in SEAS and two other ezetimibe trials conducted by Richard Peto and the Clinical Trials Service Unit of Oxford University. Vytorin is a combination of cholesterol-lowering Zetia (ezetimibe) and the statin Zocor (simvastin). As mentioned in the NEJM editorial, some have theorized that Zetia could cause cancer because it blocks chemicals called plant sterols, which may cause heart disease but could also have some anti-cancer effect. Plant sterols (phytosterols) resemble cholesterol in structure but are found exclusively in plant-based foods like fruits, vegetables, nuts and whole grains. A number of tissue culture studies have exposed various types of human cancer cells to plant sterols and have found a slowing of the progression of cells from one stage to another, something that is abnormal in cancer cells. In addition, plant sterols have been found to cause apoptosis and shown to inhibit changes in cells that take place when tumor cells metastasize. Also, it has been shown an increase in growth of cells that are part of the human immune system, such as natural killer cells, which could be protective against cancer. Ezetimibe inhibits cholesterol absorption, as opposed to removing cholesterol from the blood like statins. But ezetimibe also inhibits absorpotion of dietary plant sterols and there is a plausible theory that the reduction in sterol absorption in patients in the SEAS trial may have increased risk of contracting cancer. The SEAS trial found an increase in cancer cases and deaths in the group that received ezetimibe. The Peto analysis of two ongoing ezetimibe trials found no increase in cancer cases, but did find more cancer deaths (97 vs. 72 in the control group), although the increase in cancer deaths did not reach statistical significance (p =.07). When all three trials (SEAS, IMPROVE-IT and SHARP) were combined, there was a significant excess of cancer deaths among the patients assigned to ezetimibe (134 vs. 92; risk ratio, 1.45; p = 0.007). The Oxford group believes this is a statistical fluke, noting that there was no trend in the relative risk of death from cancer over time in SHARP and IMPROVE-IT alone or in all three trials combined. Several lines of evidence suggest that plant sterols may have anti-cancer effects. The New York Tiimes interviewed Peter Bradford, a pharmacologist at SUNY Buffalo who has extensively studied plant sterols. Bradford explained that in laboratory tests plant sterols promote cell death in a way that could make them valuable anti-cancer agents as weapons against tumors. But by blocking plant sterol absorption, ezetimibe could be promoting cancer, he said. More data is urgently needed before patients can again feel comfortable taking ezetimibe. It would be useful for the SEAS investigators to test the levels of plant sterols and carotenoids in blood samples from participants in the SEAS trial. Until more information is available, ezetimibe use should be limited to patients in clinical trials. Zetia should not be used in clinical medicine until the justifiable and substantial cloud of uncertainty over it is resolved.

Researcher Claims "No Credible Evidence" of Vytorin Cancer Side Effects : AboutLawsuits.com

September 19, 2008 at 6:17 pm

[...] response to concerns about a potential link between Vytorin and cancer, the FDA has initiated a safety review and members of Congress have requested additional [...]

NEJM: Too Soon To Dismiss Vytorin Cancer Connection : AboutLawsuits.com

September 3, 2008 at 3:30 pm

[...] data from the study was released, Merck and Schering Plough sent a letter to healthcare providers dismissing the potential increased risk of cancer with Vytorin. A joint letter from the pharmaceutical companies indicated that they believe the cancer findings [...]

FDA Investigating Link between Vytorin and Cancer : AboutLawsuits.com

August 22, 2008 at 3:40 pm

[...] PagesRhabdomyolysis Warning Issued by FDARhabdomyolysis Lawsuits Vytorin Cancer Risk Dismissed by Drug MakersVytorin Problems Mount as Drug Found to Not Improve Outcomes in Heart Study FDA Highlights Regranex [...]
"*" indicates required fields