Walmart Parent's Choice Rice Baby Cereal Recall Issued Over High Amounts of Inorganic Arsenic
October 12, 2021
By: Irvin Jackson
Walmart has issued a recall for at least three lots of Parent's Choice Rice Baby Cereal, which contain levels of the heavy metal arsenic that exceed safe levels allowed by federal regulatory guidance.
The Walmart rice baby cereal recall was announced on October 8, after routine sampling revealed found levels of inorganic arsenic that could be dangerous for children. However, the manufacturer indicates that no illnesses have been linked to the recalled baby food.
Arsenic is a toxic heavy metal that has been found at dangerous levels in a number of different baby food products in recent years, potentially increasing the risk of behavioral and cognitive impairment.
As a result of the risks associated with exposure to arsenic during early development, the FDA issued new guidelines in August 2020, which were reduced the permissible amount of arsenic in baby food products. The guidance established a 100 parts per billion limit for inorganic arsenic in all white, brown, organically grown and conventionally grown infant rice cereal products.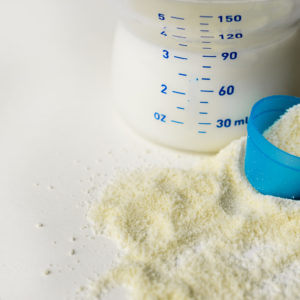 According to Maple Island Inc., the manufacturer of the recalled rice cereal, testing on both the raw material and finished products used in the Walmart baby food were in compliance. However, the company is proceeding with the recall, based on the findings of the routine sampling.
The recall affects three lots of 8-ounce Parent's Choice Rice Baby Cereal sold after April 5, 2021. The recalled products include those with lot number 21083, with UPC Code #00681131082907 and a best if used by date of JUN 24 2022; lot number 21084, with UPC Code #00681131082907 with a best if used by date of JUN 25 2022; and lot number 21242 with UPC Code #00681131082907 with a best if used by date of NOV 30 2022.
The products were sold nationally by Walmart, which has pulled the product from store shelves and put in place a register block on the products at its stores and online to prevent them from being accidentally purchased.
The Walmart baby food recall comes after a report by the U.S. House Oversight Committee ignited a firestorm of concerns in February, after arsenic, cadmium, lead and mercury were found in a number of popular products. Exposure to these heavy metals by infants have been linked to a risk of autism, ADHD and other developmental disorders for children, placing this vulnerable population of Americans at a serious risk, according to the report.
While heavy metals do occur naturally in some foods, like rice and vegetables, the amounts may be increased by adding enzymes, vitamins and mineral mixes. Companies often do that, leading to dangerous levels of heavy metals in the final products. However, long term exposure of heavy metals poses serious health concerns for children.
Lead exposure at any level is extremely unsafe, and prior studies have linked heavy metal exposure to behavioral impairments, brain damage, damage to the nervous system, seizures, growth impairments, and even death.
Since the Congressional subcommittee report was released in February, manufacturers have faced a growing number of toxic baby food lawsuits filed in federal courts nationwide.
A more recent report by the House Subcommittee on Economic and Consumer Policy specifically called out Walmart, among other companies, for its testing practices. The report details how Walmart "took a giant step back" from protecting babies from toxic heavy metals in 2018, by raising its arsenic limit from 23 parts per billion (ppb) in its baby food products, to 100 ppb.
Given common questions of fact and law raised in lawsuits pending throughout the federal court system, a group of plaintiffs filed a motion to centralize the baby food cases earlier this year. However, the U.S. Judicial Panel on Multidistrict Litigation (JPML) rejected that request in June.
Customers with the recalled baby rice cereal products are being advised to either discard them or return the products to Walmart for a full refund. Customers with additional questions can contact Maple Island Inc. by calling 1-800-369-1022 or by email at info@maple-island.com.
"*" indicates required fields