Wal-Mart Ordered to Pay Employees $188M in Wage and Hour Lawsuit
December 22, 2014
By: Staff Writers
The Pennsylvania Supreme Court has ordered Wal-Mart to pay about $188 million to employees who sued the company over unpaid wages and unfair work practices. 
According to the employee claims, the discount store chain maintained a practice of denying workers the right to take rest breaks and often failed to pay them for hours they worked.
In a decision (PDF) issued December 15, The Pennsylvania Supreme Court confirmed a 2007 ruling by a lower court, which impacts about 187,000 Wal-Mart employees who worked for the company between 1998 and 2006.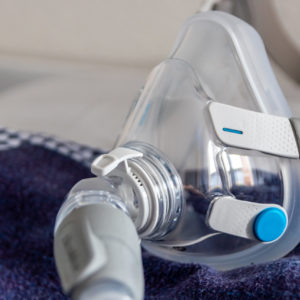 Did You Know?
Millions of Philips CPAP Machines Recalled
Philips DreamStation, CPAP and BiPAP machines sold in recent years may pose a risk of cancer, lung damage and other injuries.
Learn More
The ruling came just days after a National Labor Relations Board law judge determined that Wal-Mart made threats against workers in California who wanted to organize and create employee unions in two stores.
Wal-Mart appealed a lower court ruling, saying that the employee class action lawsuit never should have been certified since plaintiffs did not present "common" evidence of contract formation, breach or unjust enrichment.
Attorneys for the retail chain also argued that the court relied on "sham statistics and baseless extrapolations of [Appellees'] expert witnesses" and claimed that the evidence was flawed because it failed to show that missed or shortened breaks and off-the-clock work occurred on a class-wide basis.
Wal-Mart claimed the case was due to "trial by formula" and not the merits of the claims, arguing that the U.S. Supreme Court has said verdicts should not be made based on such formulas. The state's highest court disagreed with Wal-Mart's analysis of the case.
"There was a single, central, common issue of liability here: whether Wal-Mart failed to compensate its employees in accordance with its own written policies. On that question, both parties presented evidence," the court's opinion notes. "Wal-Mart's liability was proven on a class-wide basis. Damages were assessed based on a computation of the average rate of an employee's pay (about eight dollars per hour) multiplied by the number of hours for which pay should have been received but was not. In our view, this was not a case of 'trial by formula' or of a class action 'run amok'."
At least 70 similar Walmart wage and hour lawsuits have been filed against the company involving similar accusations of unpaid work, rest breaks and meal breaks.
In 2006, a jury awarded $78 million in Pennsylvania and in 2005, a verdict of $172 million was returned in California. The company also reached a $54 million settlement with workers in Minnesota in 2008 who brought similar claims.
Wage and hour lawsuits are typically filed on behalf of large groups of plaintiffs who are able to join together to seek unpaid wages or overtime.
Cases often involve issues with off-the-clock work, unpaid on-duty meals, denied reimbursements, tip pooling, miscalculation of commissions and bonuses or misclassification of employees as independent contractors.
Shirley

November 4, 2021 at 5:20 pm

I need to know how to sign up for that walmart lawsuit against walmart i work there 5 years

Sherry

January 1, 2015 at 3:53 pm

I worked for walmart. They are a terrible company that cares nothing for their employees and they think they are above the law. Im glad to see the courts are showing them they will be held accountable for their actions.
"*" indicates required fields