WEN Hair Care Product Hair Loss Class Action Lawsuit Joined By 200 Women
December 18, 2015
By: Irvin Jackson
The makers of WEN hair care products face a class action lawsuit involving more than 200 women, who allege that the cleansing conditioners damaged their hair and caused some users to begin going bald. 
The complaint (PDF) was originally filed against celebrity hair stylist Chaz Dean and the marketing company Guthy-Renker in July, but recently, more than 200 women joined in the case indicating they experienced problems with WEN hair products.
All of the women say that the product hair loss, rashes, scalp irritation, and damaged their hair, seeking class action status to represent all women who purchased WEN Cleansing Condition haircare products, such as Sweet Almond Mint, Lavender, Pomegranate and Summer Honey Peach.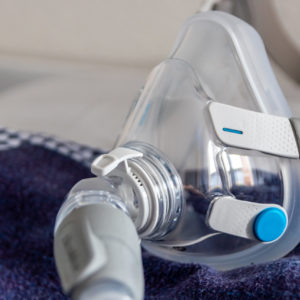 Did You Know?
Millions of Philips CPAP Machines Recalled
Philips DreamStation, CPAP and BiPAP machines sold in recent years may pose a risk of cancer, lung damage and other injuries.
Learn More
WEN Cleansing Condition is designed to be an all-in-one hair cleaner that replaces shampoo, conditioners and detanglers, costing about $30 a bottle.
While WEN advertising claims it strengthens hair, dozens of women say it does the exact opposite, and continues to cause hair loss and damage even after they stop using it.
The first lawsuit was filed in federal court in California by Amy Friedman of Florida, who bought a WEN Cleansing Conditioner Sweet Almond Mint kit in January 2014. The lawsuit claims that she began losing her hair within two weeks of first using the product.
Friedman indicates that she stopped using WEN, but her hair continued to fall out for three more weeks, eventually resulting in her losing between a quarter and a third of her hair until she began taking supplements and vitamins to cause it to begin growing back.
"Perhaps most striking about this situation is Defendants' clear and unambiguous knowledge of the hair loss caused by WEN Cleansing Conditioner," the lawsuit states. "For example, Guthy-Renker alone has received more than 17,000 complaints of hair loss caused by WEN Cleansing Conditioner."
Friedman notes that when she contacted the FDA about WEN hair loss problems, Guthy-Renker sent her an email with more than two dozen questions about her use of WEN which appears to indicate that the company was well aware of the hair loss problems and had developed a formulaic approach to the complaints.
The WEN hair cleanser class action lawsuit accuses Guthy-Renker of misleading and false advertising, of failing to warn that the products could cause hair loss and other complications, breach of warranty, negligence, strict product liability, and violation of California unfair competition laws.
The lawsuit calls for class certification for both women in Florida and nationwide who purchased WEN products between August 1, 2009 and the present.
Bernice

April 10, 2017 at 4:49 pm

While using wen products I lost a lot of hair. There was a lot of hair in the floor of the shower and on my brush. My hair got wired on the under part of the neck. I panicked. I would stare at Womens hair a lot more, I cried trying to figure out what was happening to my hair! it made me sad to see those bald spots.

Lisa

March 26, 2017 at 3:47 am

I am completely devastated. I have lost more than 50% of my hair and I had long thick gorgeous red hair and I can't even wear it up anymore because of all the bald spots. My hairdresser cannot even figure out what to do with it. It is so stringy and disgusting. I cry every single day. I used it for two weeks in November and it is still ruined 5 months later. I have ziploc baggies full of piles of [Show More]I am completely devastated. I have lost more than 50% of my hair and I had long thick gorgeous red hair and I can't even wear it up anymore because of all the bald spots. My hairdresser cannot even figure out what to do with it. It is so stringy and disgusting. I cry every single day. I used it for two weeks in November and it is still ruined 5 months later. I have ziploc baggies full of piles of hair that we have found all over our house. I am beyond devastated.

Anita

November 23, 2016 at 1:15 pm

Used Wen for over a year, was on auto order from QVC, hair fell out got really thin. After stopped using got a little better but never came back all the way. I always had thick healthy hair. Not any longer. Who would ever believe that a hair product could cause such damage??

Indy

August 20, 2016 at 1:32 am

Sorry to say, the same thing I bought it, thought it was great; until I noticed my hair was falling out in handfulls••

jan

August 2, 2016 at 1:41 am

I also have been using Wen for about a year and a half and have noticed loss of hair especially around temples and breakage. My hairdresser told me to quit using Wen so I did about a month ago and didn't say anything to her about it to see if she noticed the difference and right off the bat she says my hair seems a lot better not so much breakage and it seemed much smoother. ( I only go to get my [Show More]I also have been using Wen for about a year and a half and have noticed loss of hair especially around temples and breakage. My hairdresser told me to quit using Wen so I did about a month ago and didn't say anything to her about it to see if she noticed the difference and right off the bat she says my hair seems a lot better not so much breakage and it seemed much smoother. ( I only go to get my hair flat ironed..but I was shocked I will never use Wen on my hair again

D

July 29, 2016 at 11:31 pm

I have been using wen for over 4 years now and have had my hair come out in clumps while washing. My thyroid levels were good and couldn't explain the excessive hair loss. Well now I know!! And after all that money spent on wen!! Beyond angry!!

d

July 28, 2016 at 6:45 pm

Don't find a scapegoat to blame the truth about global hair loss is excessive microwaving of planet earth radiation heat overkill slow death cancer sterilization eugenics techniques to reduce human resource populations. Sue the global mobile cell phone government spy grid

Roylene

June 14, 2016 at 3:16 am

Stopped using wen!! But my & husband hair has not stopped falling out!! It's not as bad but still!!I am angry! This product is still being advertised an sold!! I'm beginning to think I need to contact a Lawyer!! It's not right !! The only good thing is the sores on my scalp are healed!! Angry in Oregon!!!

Shirley

April 15, 2016 at 1:12 am

I used wen hair product and it took my chair out

Roylene

March 28, 2016 at 6:41 am

I started using wen and noticed hair loss at about the 3 month time lapse. A picture taken at Christmas showed the top of my head almost bald!! My older sister with cancer had thicker hair then I did an she had just finished chemo!! My hair felt great too the hand but just kept falling out. So I stopped using wen !! My husband used it and lost hair !! And his family and him are known for the thick[Show More]I started using wen and noticed hair loss at about the 3 month time lapse. A picture taken at Christmas showed the top of my head almost bald!! My older sister with cancer had thicker hair then I did an she had just finished chemo!! My hair felt great too the hand but just kept falling out. So I stopped using wen !! My husband used it and lost hair !! And his family and him are known for the thick hair !!! I feel used and angry!!

Brandy

January 26, 2016 at 1:54 pm

I first purchased the Wen products when they first came out from a booth that was selling them in the middle of the mail. I spent over $100 buying this particular product. I used he products for roughly around 8 months when I realized my hair just stated falling out in huge chunks. I could not figure out what or why my hair was continuing to do this especially using $100 shampoo. I figured it migh[Show More]I first purchased the Wen products when they first came out from a booth that was selling them in the middle of the mail. I spent over $100 buying this particular product. I used he products for roughly around 8 months when I realized my hair just stated falling out in huge chunks. I could not figure out what or why my hair was continuing to do this especially using $100 shampoo. I figured it might had been a medication the doctor had put me on but boy was I wrong. It was about two weeks after that I went back to the doctor to ask hm because hair loss was not one of the side effects of this particular medicine. Come to find out shortly after that I stopped using the Wen shampoo and about a month later my hai was no longer falling out in chunks. It was then when I saw on TV about the lawsuit that was out againist this particular product. So right then I knew that was the answer to my problem. Since I've stopped using that shampoo I have not had that problem anymore. But it was to the point where I either had to wear a hat or I could not go out of the house. I have never been so humiliated in my entire life.

Pamela

January 4, 2016 at 9:38 am

I began using Wen products in 2011. I used it regularly, but not as often, as 4-5 times weekly. I noticed hair loss immediately, but i explained it away, as a normal amount of hair loss. Then, as I continually used the products, off and on for the last year, 2014-2015, I began to notice extreme thinning, and an overall loss of hair, particularly on the top of my head. Wherein, I used to have e[Show More]I began using Wen products in 2011. I used it regularly, but not as often, as 4-5 times weekly. I noticed hair loss immediately, but i explained it away, as a normal amount of hair loss. Then, as I continually used the products, off and on for the last year, 2014-2015, I began to notice extreme thinning, and an overall loss of hair, particularly on the top of my head. Wherein, I used to have extremely thick hair, I have lost approximately 50% of my hair. It is extremely obvious on the top of my scalp This is where I have experienced at least 50% of the total hair loss.

tamula

December 23, 2015 at 7:36 am

I noticed hair loss happening years ago... I contacted either FDA or BBB ...I can't remember which agency at the time, expressing my concern and detailing my experiences w WEN. I joined many on QVC's Community bulletin boards in voicing my displeasure. I was like many other "fans"..unwilling to attribute hair loss to WEN. But the connection was clear.

Nancy

December 21, 2015 at 9:19 pm

After using WEN for a couple of weeks, I began to have significant hair loss. I went to my doctor and had blood work done. He told me that results showed no medical reason for my hair to be falling out. He suggested that I change hair products, which I did. Within a week the problem was better. We did, however, had to have a plumber come out and unclog our shower. It was clogged with my hair. Now [Show More]After using WEN for a couple of weeks, I began to have significant hair loss. I went to my doctor and had blood work done. He told me that results showed no medical reason for my hair to be falling out. He suggested that I change hair products, which I did. Within a week the problem was better. We did, however, had to have a plumber come out and unclog our shower. It was clogged with my hair. Now the only thing I use WEN for is to shave my legs. Hoping it WILL cause that hair to fall out.

Sandra

December 19, 2015 at 5:39 pm

I didn't want to believe this because I liked how my hair felt but my hair has fallen out terribly since I started using wen. I was living with my sons family when my daughter-in-law- said you aren't suppose to use it every day, but she was reading the extra conditioning care, which I wasn't. I kept using it and my hair is so thin it is embarrassing. Just recently my son told me about the lawsuit.[Show More]I didn't want to believe this because I liked how my hair felt but my hair has fallen out terribly since I started using wen. I was living with my sons family when my daughter-in-law- said you aren't suppose to use it every day, but she was reading the extra conditioning care, which I wasn't. I kept using it and my hair is so thin it is embarrassing. Just recently my son told me about the lawsuit. I was relieved to find out there was a reason my hair fell out. I am praying that my hair comes back.

Kim

December 18, 2015 at 5:40 pm

I have used Wen Hair Care Products off and on for more than 2 years. After about 6 months I noticed my hair started thinning In the front. I thought it was because my thyroid was off. I went to the Dr. received thyroid supplements. Still using Wen, still loosing hair. I then went and bought "Botin" thinking it would replace my hair. I stopped using Wen, my hair started thickening. I have rece[Show More]I have used Wen Hair Care Products off and on for more than 2 years. After about 6 months I noticed my hair started thinning In the front. I thought it was because my thyroid was off. I went to the Dr. received thyroid supplements. Still using Wen, still loosing hair. I then went and bought "Botin" thinking it would replace my hair. I stopped using Wen, my hair started thickening. I have recently started using Wen again and noticed a more than usual loss of hair in the shower once again. Not only that, but, I now have blisters in my scalp that I have never had before. Very concerned, but now I am able to put the puzzle together.

Kathy

December 18, 2015 at 4:58 pm

I've used Wen for a long time and have noticed hair loss. I don't use wen anymore, I'm still trying to get my hair to grow back
"*" indicates required fields