Women Have Lower Survival Rates Following Aortic Aneurysm Repair Surgery: Study
May 31, 2022
By: Martha Garcia
According to the findings of new research, women undergoing surgery for abdominal aortic aneurysm repair suffer worse rates of in-hospital death than men undergoing the same surgery.
In a report published this month in the medical journal JAMA Network Open, women who had aortic aneurysm repair surgery also had worse long-term survival rates, had aneurysms that ruptured at smaller diameters, and were often older than men when they underwent the surgery.
Canadian researchers from the University Health Network at the University of Toronto, Ontario, conducted a multi-center cohort study and evaluated more than 1,100 women and 4,100 men who underwent ruptured abdominal aortic aneurysm repair between 2003 and 2019. They used data from the Vascular Quality Initiative database, which captures information on patients who undergo vascular surgery across 796 academic and community hospitals in Canada and the U.S.
Overall, the findings indicated women had significantly lower survival rates compared to men in the eight years following the surgery. The eight-year survival rate was 37% in women compared to 50% among men. This difference was seen among both U.S. and Canadian patients.
Female patients also had higher in-hospital mortality rates, at 34% compared to 27% for men, even after adjusting for other factors. Women were more likely to be older when they suffered the aortic aneurysm and more likely to suffer from chronic kidney disease and chronic obstructive pulmonary disease.
Women were also more than twice as likely to be underweight and they were also more likely to be Black. More so, women had smaller aortic neck diameters and smaller neck angles, which can make surgery more difficult.
The U.S. Food and Drug Administration (FDA) issued a warning earlier this year calling for doctors to continue screening abdominal aortic aneurysm repair patients for the rest of their lives. These patients often suffer serious aid effects that may lead to death. This type of surgery requires lifelong aortic aneurysm repair surveillance to improve outcomes.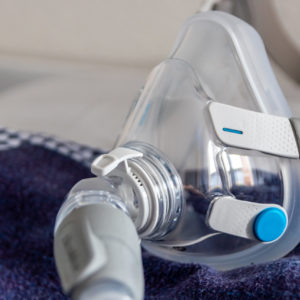 Did You Know?
Millions of Philips CPAP Machines Recalled
Philips DreamStation, CPAP and BiPAP machines sold in recent years may pose a risk of cancer, lung damage and other injuries.
Learn More
Aortic aneurysm is a bulge or blockage in the major blood vessel, the aorta, that carries blood from the heart to the rest of the body. It can occur anywhere in the aorta and requires urgent medical attention, including emergency surgery. The aorta runs from the heart through the chest and to the center of the abdomen.
Abdominal aortic aneurysm repair is a surgery which repairs the aorta using a stent graft. The procedure has largely replaced open surgical repair because it offers lower death rates within 30 days of the procedure. However, long-term survival is comparable to open surgery.
In this new study, researchers warn that unconscious and conscious sex bias and discrimination may play factors in the findings for abdominal aortic aneurysm outcomes, as these factors are prevalent in the medical field and society.
Aortic aneurysm is more common among men than women and screening guidelines primarily target men, but the US Preventive Services Task Force does not recommend women undergo screening. The Society for Vascular Surgery recommends a one-time screening for anyone 65 to 75 years old with a smoking history. Researchers indicate the findings highlight a need to screen women earlier and under other conditions.
"These findings suggest that further research is needed to assess reasons for this sex disparity in survival and identify whether opportunities exist to improve ruptured abdominal aortic aneurysm care for women," the researchers concluded.
"*" indicates required fields