Workplace Irritants Linked To Distinct Types of Asthma: Study
September 01, 2021
By: Luke Tollen
The findings of a new study suggest a connection between workplace irritants and specific types of asthma, raising serious safety concerns for individuals who work in a number of industries.
Earlier this month, a group of researchers called for stronger asthma warnings on a number of household products, including paints, varnishes, waxes and other cleaning products that may contain volatile organic compounds that increase the risk of asthma due to particulate matter.
In this latest study, French researchers highlighted the occupational asthma risk from a number of workplace irritants, which may cause oxidative stress, neutrophilic inflammation and distinct asthma endotypes.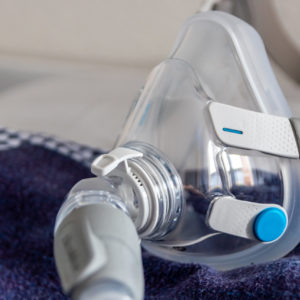 Did You Know?
Millions of Philips CPAP Machines Recalled
Philips DreamStation, CPAP and BiPAP machines sold in recent years may pose a risk of cancer, lung damage and other injuries.
Learn More
In a report published last month in the medical journal Occupational and Environmental Medicine, data was evaluated from the case-control and familial Epidemiological study on the Genetics and Environments of Asthma (EGEA) study, involving 999 adults with a mean age of 45 years old, with 46% being men.
The subjects were broken up into five groups, with two being never asthmatics (NA) and three being current asthmatics (CA). NA1 was asymptomatic to asthma and consisted of 463 adults. NA2 had existing respiratory symptoms and consisted of 169 adults. The 50 CA1 members were being actively treated for adult-onset asthma, poor lung function, high blood neutrophil counts, and high fluorescent oxidation. CA2 members had mild middle-age asthma, rhinitis, and low immunoglobulin E level and consisted of 203 adults. The CA3 group had inactive/mild untreated allergic childhood-onset asthma and consisted of 114 adults.
Researchers collected data on occupational exposure to irritants by using an asthma-specific job-exposure level set from none, medium, and high. The research adjusted the results based on age, sex, and smoking status.
The results suggest a prevalence of high occupational exposure to irritants was 7% in NA1, 6% in NA2, 16% in CA1, 7% in CA2, and 10% in CA3. In total, 46%, or almost half of the participants in the study, experienced high exposure to asthma irritants. The exposures were linked to distinct types of asthma, such as oxidative stress and neutrophilic inflammation.
"Occupational exposure to irritants was associated with a distinct respiratory endotype suggesting oxidative stress and neutrophilic inflammation as potential associated biological mechanisms," the researchers concluded.
Oxidative stress occurs when there is a disturbance of reactive oxygen species, called free radicals, and antioxidant defenses. There are many types of radicals, but those of most concern in biological systems are derived from oxygen, and known collectively as reactive oxygen species. Oxygen has two unpaired electrons in separate orbitals in its outer shell. This electronic structure makes oxygen especially susceptible to radical formation.
Oxidative stress can be detrimental to one's health, causing symptoms of fatigue, memory loss, muscle pain, joint pain, and other problems.
Neutrophilic airway inflammation is a distinct form of asthma and appears frequently in symptomatic adulthood asthmatics. Symptoms of neutrophilic inflammation are fever, skin abscesses, mouth sores, swollen gum, and skin infections.
Asthma is a complex medical issue with symptoms being mild to extreme depending on the person. Asthma can cause difficulty breathing, chest pain, cough, and wheezing, but it can also cause a life-threatening attack where one cannot breathe.
Other than medications like inhalers, asthma can require oral steroids to prevent the closing of the airway in extreme cases. Asthma affects approximately 25 million Americans and asthma is more common in adults than children.
"*" indicates required fields