Yaz, Yasmin Lawsuits to be Prepared for May 2015 Trial Date
September 03, 2014
By: Austin Kirk
The U.S. District Judge presiding over all federal Yaz lawsuits and Yasmin lawsuits has set a trial date for May 2015, at which time cases Bayer has refused to settle involving their controversial birth control pills may go before a jury for the first time.
Bayer has agreed to pay more than $1.8 million in Yaz and Yasmin settlements, resolving more than 17,000 complaints brought by women who allege that the drug maker failed to adequately warn about the risk of venous clot injuries, such as a deep vein thrombosis or pulmonary embolism. However, several thousand cases remain unresolved, mainly involving arterial clots and patent foramen ovale injuries.
In a case management order (PDF) issued on August 28, U.S. District Judge David R. Herndon indicated that it is time to prepare these unsettled cases for trial, and indicated that the first trial in the federal multidistrict litigation (MDL) will begin on May 4, 2015.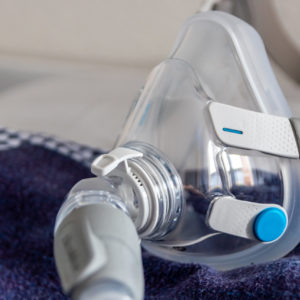 Did You Know?
Millions of Philips CPAP Machines Recalled
Philips DreamStation, CPAP and BiPAP machines sold in recent years may pose a risk of cancer, lung damage and other injuries.
Learn More
Attorneys for both plaintiffs and the drug maker have been directed to submit proposed timelines for preparing cases to go forward on that date.
Yaz, Yasmin Bellwether Plan
Judge Herndon was appointed to preside over the Yaz and Yasmin litigation in 2009, overseeing coordinated pretrial proceedings in tens of thousands of lawsuits.
There are now approximately 5,000 cases pending nationwide against Bayer, and the drug maker indicated earlier this year in a quarterly financial report that about half of those cases involve venous clot injuries that it is willing to consider settling on a case-by-case basis, after a review of medical records.
"The Court recently directed the parties to submit information to it relative to the remaining cases which have proven to be more difficult than the other cases for the parties to resolve their differences," wrote Judge Herndon in the order. "It is entirely possible that the root cause of said difficulty is the failure of one or both parties to negotiate in good faith, either initially, presently, or throughout, since the remaining cases were carved out of the block of cases. That determination, however, will be left for another day."
Attorneys representing women bringing the lawsuits have called for a traditional "bellwether" process, where a small group of cases will be prepared for trial in the MDL. Such early trial dates are designed to help the parties gauge how juries are likely to respond to certain evidence and testimony that may be repeated throughout the litigation, potentially leading to wider settlements without the need to schedule hundreds of individual trials nationwide.
Bayer has indicated that it is no longer willing to agree to a Lexicon waiver,meaning that cases can only be tried before Judge Herndon in the MDL if proper original venue for the case is in the Southern District of Illinois, where the litigation is centralized. The drug maker has declared that settlement talks are at an "impasse", and suggested that Judge Herndon should continue to monitor discovery for trials, but proposes that non-resident cases should be remanded back to U.S. District Courts nationwide once discovery is complete.
"Tactical maneuvering is certainly part of every litigation, as is hypocritical posturing," wrote Judge Herndon. "Early in this litigation, when the Court was trying to construct an appropriate bellwether plan, an endeavor treacherous on the best day when dealing with zealous advocates bent on skewing the process rather than producing a truly representative action, it was the plaintiffs who utilized the tactic of withholding the Lexicon waiver in an effort to manipulate the bellwether process from the beginning.
"The Court pointed out in its bellwether order that such a short sighted maneuver is detrimental to a successful bellwether plan. The plaintiffs relented and a bellwether plan was implemented that included a Lexecon waiver on both sides."
Despite Bayer's decision to withdraw the agreement to try non-resident cases in the MDL, Judge Herndon has indicated that the Court is ready to set cases for trial in the MDL involving patent foramen ovale (PFO) cases and arterial thrombotic event (ATE) cases, finding that there are cases originating in the Southern District of Illinois that have been pending long enough to justify being set and which will meet the objectives of the litigation without "offending substantially the parties sense [of] venue propriety."
Judge Herndon has ordered the parties to pursue case-specific discovery in 40 cases, with each side designating cases for certain categories of claims, based on the type of injury, whether they previously used an oral contraceptive, were a prior smoker and based on their age and body mass index (BMI).
"The plaintiffs that are designated by each party shall be plaintiffs that each side can agree will be tried in this district, either because her case is properly venued in this district or because the parties agreed to waive Lexicon," wrote Judge Herndon, indicating that the Court will then select which case will go to trial first, with other cases serving as backups.
"*" indicates required fields