Yellow Dye Used for Clothing, Towels, Other Products May Pose Health Risk
February 25, 2014
By: Martha Garcia
Many Americans are exposed everyday to a potentially toxic chemical found in yellow dye, often used to color clothing, towels and other goods, according to the findings of new research.  
A study conducted at Rutgers University examined various yellow products manufactured in the United States, searching for a chemical known as PCB11, which is considered a toxic substance. The draft of the study is currently undergoing peer review and is expected to be published later this year.
PCB11 is a form of polychlorinated biphenyl (PCB). It is a chemical byproduct created during the manufacturing of certain pigments. It is prevalent in products ranging from yellow note pads, clothing, magazines and rubber kitchen gloves.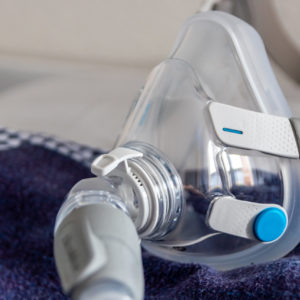 Did You Know?
Millions of Philips CPAP Machines Recalled
Philips DreamStation, CPAP and BiPAP machines sold in recent years may pose a risk of cancer, lung damage and other injuries.
Learn More
Researchers tested various products containing the yellow dye. In addition to testing clothing, 28 different paper samples were tested, including post cards, maps, magazines, and newsprint.
PCB11 was found in 16 pieces of yellow printed clothing which were tested. Of the 18 paper goods tested, 15 positively contained PCB11.
While PCB11 is not found in every yellow item, it is highly prevalent in many items containing yellow dye. Researchers warn that the high prevalence translates to constant contact with the chemical, which can lead to unforeseen consequences or health effects.
PCBs were banned in the United States in 1979 under the Toxic Substances Control Act after levels of toxic chemicals were found in fish and wildlife. However, PCB11, the common chemical found in yellow dye, is still found in consumer products today.
A congressional loophole allows the production of PCB11 as an unintended byproduct of pigment manufacturing. Since the chemical is inadvertently generated, it is overlooked by the law. As a result, the chemical appears to have become prevalent in many consumer products sold.
Prior studies have linked PCBs to birth defects, developmental problems in children and cancer, especially liver and kidney cancers.
Researchers are worried with the pervasiveness of the chemical in so many products, it may leach into peoples bloodstream, air and waterways.
Lisa Rodenburg, lead author and associate professor of environmental chemistry at Rutgers University, warns the chemical is available in "worrisome levels." She urges continued research into the long-term effects of PCBs and PCB11.
The potential health effects, specifically of PCB11, are still unknown; however simply attempting to avoid yellow products may not be sufficient and the chemical may still make its way into the human body.
Photo Courtesy of Ted & Dani via Flickr CC
meatloaf

February 25, 2014 at 11:26 pm

Why do we still produce items containing yellow dye with PCB in them? Just think of the amount of yellow post it notes you'v touched. And think about all the Wichita State Shocker fans? Oh and those yellow kitchen gloves?
"*" indicates required fields