Youth Suicide Attempts with Tylenol, Advil, Other Household Medications Have Spiked: Report
April 25, 2023
By: Martha Garcia
An increasing number of teens are are attempting suicide with common household medications, such as like Tylenol and Advil, according to the findings of a new government report that highlights how the problems have skyrocketed since the start of the pandemic.
Researchers with the U.S. Centers for Disease Control and Prevention (CDC) indicate that suicides among teens and young adults involving widely used over-the-counter medications increased 71% in 2021. The findings were published last week in the CDC's Morbidity and Mortality Weekly Report.
The study involved an analysis of data from the National Poison Data System, including data for all 55 U.S. Poison Control Centers from 2016 to 2022, focusing on teen and young adult trends in suicide since 2020.
According to the findings, in 2020 suicide was the second leading cause of death among teens ages 10 to 14 years old. It was the third leading cause among teens and young adults ages 15 to 24 years old.
Suicide attempts by self-poisoning, or drug overdoses, increased by 30% in 2021 among teens 10 to 19 years old compared to pre-pandemic rates. Suicide overdoses using common drugs like Tylenol and Advil increased by 71% in 2021 and by 58% in 2022.
The data also indicated suicides overall among teens 10 to 12 years old increased by 73%. Attempts by teens 13 to 15 years old increased by nearly 50%.
Over-the-Counter Drugs Often Used in Teen Suicide Attempts
Everyday medications found in most homes in the United States are now commonly used in suicide attempts among teens, especially since the start of the COVID-19 pandemic. Health officials highlight the role the pandemic played in contributing to increases in suicide attempts due to isolation measures, increases stress, and mental health issues stemming from pandemic stressors and conditions.
The most commonly used substances involved in teen suicides are medications often found in home medicine cabinets. Including Tylenol, Advil or Motrin, the anti-depressant medications Zoloft and Prozac, and the allergy medication Benadryl.
In particular, the over-the-counter medications are easily found in homes or purchased in corner stores and supermarkets and come in large quantities, often at low prices.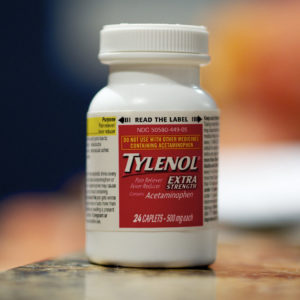 During the pandemic, there was a significant increase in suicide attempts by younger teens, even as young as 10 years old. Teens in this age group typically have low rates of attempted suicide. Now, the rates are soaring, according to CDC researchers.
"A comprehensive public health approach to suicide prevention measures focusing on children and adolescents and involving partnerships among families, schoolteachers, mental health professionals, and public health leadership is needed," wrote CDC officials.
The CDC recommends parents and caregivers keep all medications, prescription and over-the-counter, in locked cabinets or lock boxes. Parents should call Poison Control if a child overdoses on any substance. Because the toxicity of drugs and medication can increase over time, children should be taken to the hospital immediately for treatment. According to the researchers' recommendations.
"*" indicates required fields