Amended Class Action Lawsuits Over Zantac Recalls Filed in MDL
March 01, 2021
By: Irvin Jackson
Plaintiffs are filing two amended class action complaints over the link between Zantac and cancer, including claims seeking economic losses for consumers who purchased the recalled heartburn drug, as well as funding for medical monitoring of individuals who may now face future health risks following exposure to cancer-causing chemicals produced by the pills.
Zantac (ranitidine) was a popular heartburn treatment used by millions of Americans before it was removed from the market in late 2019, following the discovery that the active pharmaceutical ingredient is inherently unstable, and produces high levels of the chemical byproduct N-Nitrosodimethylamine (NDMA), which is a known carcinogen.
Over the past year, thousands of individual Zantac lawsuits have been filed by former users diagnosed with various types of cancer following use of the medication, as well as a number of class action complaints seeking damages on behalf of certain groups of individuals who have not yet been diagnosed with an injury.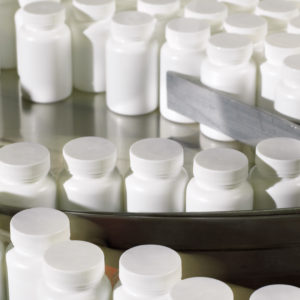 Given common questions of fact and law raised in the litigation, complaints filed throughout the federal court system have been centralized before U.S. District Judge Robin Rosenberg in the Souther District of Florida, as part of an MDL or multidistrict litigation.
After Judge Rosenberg issued pretrial rulings granting the manufacturers' motion to dismiss certain class action claims, the door was left open for the plaintiffs to change and refile the pleadings.
On February 22, plaintiffs filed an amended Zantac consumer economic loss class action lawsuit (PDF), which seeks to have the drug manufacturers reimburse money spent purchasing the defective and recalled drug. Plaintiffs also indicated that they intend to file an amended Zantac medical monitoring class action lawsuit (PDF), which calls for the manufacturers to pay to have those who have taken the drug receive medical monitoring for potential signs of cancer.
The litigation over Zantac emerged after the independent pharmacy Valisure discovered high levels of NDMA in all versions of the heartburn medication, including over-the-counter and generic equivalents. Valisure began testing its inventory for NDMA after the chemical was discovered in valsartan, irbesartan, losartan and other generic blood pressure drugs in 2018, due to changes in the drug manufacturing process. However, the Zantac problems were not the result of manufacturing changes, but appear to be inherent in the design of the chemical ranitidine, which converts to high levels of NDMA when exposed to high heat during storage, or even as it is digested inside the human body.
As part of the coordinated pretrial proceedings in the MDL, it is expected that Judge Rosenberg will schedule a series of early trial dates to help gauge how juries are likely to respond to certain evidence and testimony that will be repeated throughout the litigation. While the outcome of these early bellwether trial dates will not be binding on other claims in the litigation, they may have a large impact on potential Zantac settlements the drug makers may negotiate for certain cancers, to avoid thousands of individual cases going before juries nationwide in coming years.
"*" indicates required fields