Zantac Breast Cancer Lawsuit Filed By Estate of Long-Term User of Recalled Heartburn Drug
May 14, 2020
By: Irvin Jackson
The family of an Indiana woman has filed a wrongful death lawsuit alleging the side effects of Zantac caused breast cancer caused her to develop following more than three decades of exposure to cancer-causing chemicals produced by the widely used heartburn drug.
The complaint (PDF) was filed by Guy Tedesco in the U.S. District Court for the Southern District of Florida on May 12, on behalf of himself and his mother, Teresa Tedesco, who died in May 2018.
The lawsuit names various manufacturers of prescription and over-the-counter Zantac as defendants, including Boehringer Ingelheim, Sanofi US Services, Chattem, Pfizer, and GlaxoSmithKline, indicating the drug makers have known for years that the active pharmaceutical ingredient ranitidine converts to high levels of the cancer-causing chemical N-Nitrosodimethylamine (NDMA).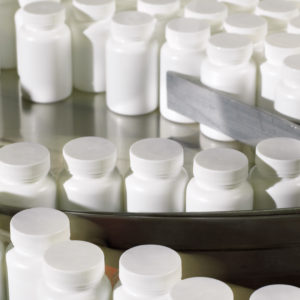 According to the complaint, Tedesco took Zantac (ranitidine) for 32 years before her death, indicating there was a direct link between NDMA in Zantac and breast cancer she developed. However, the family did not discover the connection until last year, when it was publicly reported by the independent pharmacy Valisure that high levels of NDMA were found in multiple different versions of ranitidine-based drugs.
Valisure announced it detected high NDMA levels across Zantac manufactured by several different companies in September 2019, indicating ranitidine contained in the pills is inherently unstable and may produce the cancer-causing chemical byproduct when stored at high levels or inside the body.
Following the discovery of high levels of NDMA, most versions of Zantac were recalled late last year, and the FDA issued recommendations last month that no ranitidine-based drugs should still be sold, since it could not be determined how long or under what conditions pills have been stored before they reach consumers.
"During the time that Defendants manufactured and sold Zantac in the United States, the weight of scientific evidence showed that Zantac exposed users to unsafe levels of NDMA. Defendants failed to disclose this risk to consumers on the drug's label—or through any other means—and Defendants failed to report these risks to the FDA," the lawsuit states. "Going back as far as 1981, two years before Zantac entered the market, research showed elevated rates of NDMA, when properly tested. This was known or should have been known by the Defendants or any other maker or distributor of ranitidine-containing products."
Exposure to high levels of NDMA has been linked to reports of breast cancer, testicular cancer, kidney cancer, bladder cancer, colorectal cancer, stomach cancer and other injuries, which a growing number of Zantac lawsuits now allege was not adequately disclosed to users of the medication.
As Zantac injury lawyers continue to review and file claims in the coming weeks and months, the size and scope of the litigation is expected to continue to increase, likely involving thousands of complaints filed nationwide.
To deal with the increasing complaints being filed throughout the federal court system, the U.S. Judicial Panel on Multidistrict Litigation recently ordered all Zantac claims be centralized and consolidated in the U.S. District Court for the Southern District of Florida, where the litigation will be overseen by U.S. District Judge Robin L. Rosenberg during coordinated discovery and pretrial proceedings.
"*" indicates required fields