Zantac May Contain Cancer-Causing Impurity NDMA, FDA Warns
September 13, 2019
By: Austin Kirk
Federal regulators issued a warning today that raises serious concerns about a potential cancer risk from Zantac, indicating that the widely used heartburn drug may contain impurities that are known to be human carcinogens.
In a press release issued this afternoon, the FDA announced that it has learned some forms of Zantac (ranitidine) may contain N-notrosodimethylamine (NDMA), which is the same contaminant that resulted in massive valsartan recalls over the past year and hundreds of cases involving cancer diagnosed among users of the generic blood pressure drug.
Zantac is used to treat heartburn with acid indigestion, as well as stomach ulcers, gastroesophageal reflux disease (GERD) and other stomach acid production problems. According to the FDA statement, NDMA levels were detected by the online pharmacy Valisure.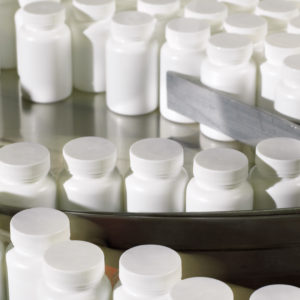 The announcement does not list which specific forms of Zantac medications contain NDMA, but multiple media outlets are reporting that the brand-name version of the drug is involved.
The FDA has indicated that the levels detected in its preliminary investigation are not high enough for patients to stop using the drug yet, concerns are rapidly emerging among consumers who have regularly used the drug for a long time.
"The FDA is not calling for individuals to stop taking ranitidine at this time; however, patients taking prescription ranitidine who wish to discontinue use should talk to their health care professional about other treatment options," the press release states. "People taking OTC ranitidine could consider using other OTC medicines approved for their condition. There are multiple drugs on the market that are approved for the same or similar uses as ranitidine."
The warning comes just two weeks after the FDA indicated it was expanding its investigation into cancer-causing impurities in some generic drugs beyond valsartan and other hypertension medications known as angiotensin II receptor blockers (ARBs).
"Now that we know some of the root causes of the nitrosamine impurity problem, we're using these findings to inform our evaluation of medicines other than ARBs," Dr. Janet Woodcock, director of the FDA's Center for Drug Evaluation and Research, said in the August 28 announcement. "We are testing samples of other drugs with similar manufacturing processes. If we detect a problem, we will take appropriate action."
Since July 2018, a steady stream of generic drug maker have announced valsartan recalls, after confirming that chemical byproducts were found in generic versions of the drug, including NDMA, N-nitrosodiethylamine (NDEA) and N-Nitroso-N-methyl-4-aminobutyric acid (NMBA); which are all probable human carcinogens. Similar recalls have also been issued for other ARBs, such as irbesartan and losartan, which were also found to contain the chemical impurities.
A number of generic drug manufacturers now face valsartan lawsuits brought by individuals diagnosed with liver cancer, kidney cancer, stomach cancer, colon cancer and other digestive tract cancers after use of those contaminated pills, and it appears likely that lawyers may begin reviewing potential Zantac lawsuits for individuals who have experienced problems.
"*" indicates required fields