Discovery Continuing in Zantac Lawsuits Over Cancer Caused By Heartburn Drug
September 30, 2020
By: Irvin Jackson
The U.S. District Judge presiding over all federal Zantac lawsuits has outlined a discovery process that will continue over the next two years, involving thousands of claims filed by former users who indicate the recalled heartburn caused them to develop cancer.
Each of the complaints raise similar allegations, indicating manufacturers of name-brand Zantac, generic ranitidine and over-the-counter versions of the medication failed to warn that the active pharmaceutical ingredient is inherently unstable and converts to high levels of a cancer-causing chemical byproduct, known as N-Nitrosodimethylamine (NDMA).
Formers users indicate they could have avoided a diagnosis of breast cancer, testicular cancer, kidney cancer, bladder cancer, stomach cancer and other cancers associated with use of the blockbuster medication, which was one of the top selling brand-name drugs for decades before it was pulled from the market last year.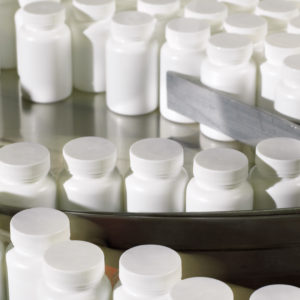 To avoid duplicative discovery into common issues in the cases, the Zantac litigation was centralized earlier this year before U.S. District Judge Robin L. Rosenberg in the Southern District of Florida, as part of a federal MDL, or multidistrict litigation.
While the claims remain at the earliest stages of the proceedings, the parties have advised Judge Rosenberg that issues related to the scope of discovery remain unresolved at this time.
In an order (PDF) issued earlier this month, the Court indicated the court will establish a series of deadlines to help the parties in prioritizing discovery and focusing attention on resolving key disputes that may be helpful in advancing the litigation.
"It appears that the overall progress of this MDL litigation, and the ability to comply with the case management schedule, may benefit from the expeditious resolution of one or more of these discovery issues at this time," the judge wrote.
The Court set aside time for a discovery hearing that may be held in the next few weeks, which will be conducted by Magistrate Judge Bruce E. Reinhart to resolve the most significant issues.
As part of the coordinated management of the litigation, it is expected that Judge Rosenberg will establish a "bellwether" program, where small groups of representative cases will be prepared for a series of early trial dates that are unlikely to begin until at least 2022. While the outcome of these early trial dates will not be binding on other claims in the litigation, they may have a large impact on potential Zantac settlements the drug makers may negotiate for certain cancers, to avoid thousands of individual cases going before juries nationwide in coming years.
"*" indicates required fields