Following Zantac Recalls, Drug Maker Deleted Emails In Violation of Preservation Orders
May 12, 2021
By: Irvin Jackson
As tens of thousands of Zantac lawsuits move through the discovery phase, plaintiffs who developed cancer following use of the recalled heartburn drug indicate Sanofi allowed the widespread and improper deletion of emails and other evidence, in violation of preservation orders issued by the Court.
Sanofi and other drug makers started to issue Zantac recalls in late 2019, after independent researchers discovered the active pharmaceutical ingredient ranitidine may convert to high levels of a potent human carcinogen, known as N-nitrosodimethylamine (NDMA).
More than 70,000 former users have already stepped forward to claim they developed cancer following use of the drugs, alleging the drug makers knew or should have known for decades ranitidine was inherently unstable and converts to the cancer-causing chemical byproduct when stored at high temperatures or as it passes through the body.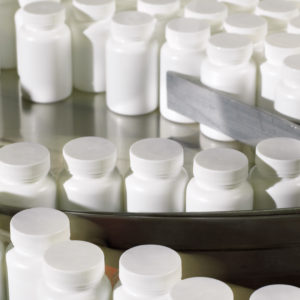 While the parties work to complete discovery about what the drug makers knew and when they knew it, plaintiffs learned Sanofi destroyed employee emails and other documents which may have provided important evidence in the case. The destruction, which plaintiffs described as "widespread," violated three preservation orders by the Court dating back to November 2019.
"Sanofi's counsel provided a 'report' to Plaintiffs on February 19, 2021, concerning its root cause investigation, recovery and remedial positions," according to a memorandum (PDF) submitted last week. "On March 1, 2021, Plaintiffs requested documents, information, and discovery concerning the conditions, circumstances, and events that led to the destruction of many custodians' emails during a critical timeframe in this litigation, but it was not until this week that Sanofi agreed to allow that discovery process to proceed."
Given common allegations and claims raised in complaints filed through the federal court system, the Zantac litigation is currently centralized before U.S. District Judge Robin L. Rosenberg in the Southern District of Florida, who is presiding over the coordinated discovery and plans for a small group of "bellwether" cases to go to trial next year, to help gauge how juries may respond to certain evidence and testimony that will be repeated throughout the claims.
Plaintiffs indicate the destruction of emails and documents relevant to the Zantac recalls has caused delays in preparing their case, and that other drug makers have also taken actions which have slowed down the discovery process. For example, more than 80% of GlaxoSmithKline's initial document production last summer was redacted, according to the filing. And in February, GlaxoSmithKline informed plaintiffs it "mistakenly" had failed to run extremely basic search terms, such as "Zantac" and "NDMA" on its document archives.
As result of the delays, they have asked the court to modify previously issued pretrial schedules, to allow more time to review new documents and prepare their expert reports.
"Defendants' documents contain indispensable information from clinical trials, adverse events, laboratory testing, root cause analyses, and other key science that experts need to form their opinions," the memorandum states. "It is obvious, therefore, that Plaintiffs need the ability to review those same documents to properly counter the defenses in this litigation. Remarkably, those documents have still not all been collected, reviewed, and produced, and the ones that have been produced came extremely late."
Zantac Cancer Risks
The Zantac litigation may become one of the largest active mass tort claims over the next few years, given the widespread use of the heartburn and acid reflux drug for decades before it was removed from the market late last year.
Public concerns about the Zantac cancer risk first emerged in September 2019, when an online pharmacy discovered that each pill may expose users to levels of NDMA that are drastically higher than the permissible and safe. The FDA has previously found that the daily safe limit for NDMA exposure is only 96 nanograms (ng). However, pills tested by the independent pharmacy found that users may be exposed to more than 3 million nanograms from each Zantac pill.
Investigations have confirmed the problems were not caused by contamination or changes in the manufacturing process, but appear to be part of the inherent molecular structure of the active pharmaceutical ingredient in Zantac, ranitidine.
Plaintiffs allege the manufacturers of Zantac knew or should have known about these problems for decades, yet aggressively marketed and sold brand-name prescription, generic and over-the-counter versions of Zantac for years, without warning users that it may cause them to develop cancer.
If the parties fail to reach Zantac settlements or another resolution for the cases following discovery and bellwether trials held before Judge Rosenberg, thousands of individual cases may end up remanded back to U.S. District Courts nationwide for individual trial dates in the coming years.
"*" indicates required fields