Zantac Leukemia Lawsuit Filed Over Failure to Warn About Cancer Risk
June 16, 2020
By: Irvin Jackson
A New Orleans woman indicates she developed leukemia following exposure to high levels of the chemical byproduct N-Nitrosodimethylamine (NDMA) produced by ranitidine, alleging in a recently filed lawsuit that the drug makers failed to warn consumers and the medical community about the cancer risk from Zantac.
Andela Piacun and her spouse, Marinko, filed the complaint (PDF) in the U.S. District Court for the Southern District of Florida on June 11, naming Boehringer Ingelheim, Sanofi US Services, Inc., Chattem, Inc., Pfizer and Perrigo Company PLC as defendants.
Ranitidine is the active pharmaceutical ingredient in Zantac, which has been widely available as both a prescription and over-the-counter treatment for heartburn and acid reflux for decades. However, after it was discovered late last year that ranitidine is inherently unstable, and may convert to NDMA when stored at high temperatures or inside the body, most versions of Zantac have been recalled from the market.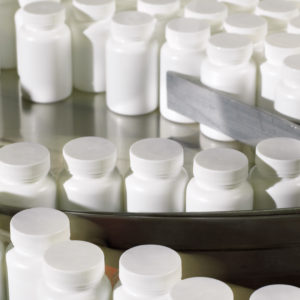 While FDA standards have established that maximum daily exposure to NDMA should be only 96 nanograms, testing has found that some 150 mg Zantac OTC pills contain more than 3 million nanograms of NDMA. Exposure to the known human carcinogen has been linked to reports of breast cancer, kidney cancer, leukemia and other cancers, raising widespread concerns among long-term users of Zantac.
According to her lawsuit, Piacun began taking Zantac in 2016, and used it through 2019. She was diagnosed with leukemia in 2018, but did not learn of the link between Zantac and cancer until about August 2019.
The lawsuit alleges drug manufacturers intentionally failed to provide adequate warning about the risks of Zantac NDMA contamination to patients, the medical community, and federal regulators.
"This was not done by accident or through justifiable negligence. Rather, Defendants knew that they increase profits by convincing consumers that Zantac was harmless to humans, and that full disclosure of the true risks of Zantac would limit their returns," Piacun's lawsuit states. "Defendants' pursuit was accomplished not only through their misleading label, but through a comprehensive scheme of selective misleading research and testing, false advertising, and deceptive omissions as more fully alleged throughout this pleading."
Piacun presents claims of design defect, failure to warn, negligence and breach of warranties. She seeks both compensatory and punitive damages.
The case joins hundreds of other Zantac lawsuits filed in recent months, each claiming that exposure to NDMA in Zantac caused cancer among long-term users.
As Zantac recall lawyers continue to review and file claims in the coming weeks and months, the size and scope of the litigation is expected to continue to increase, likely involving tens of thousands of complaints filed nationwide.
To deal with the increasing complaints being filed throughout the federal court system, the U.S. Judicial Panel on Multidistrict Litigation recently ordered all Zantac claims be centralized and consolidated in the U.S. District Court for the Southern District of Florida, where the litigation will be overseen by U.S. District Judge Robin L. Rosenberg during coordinated discovery and pretrial proceedings.
Sheila

August 28, 2021 at 11:50 pm

I took Zantac OTC for years. I have been diagnosed with Leukemia. I was not aware that Zantac caused this condition or I would not have taken it.

Dana

October 26, 2020 at 2:02 am

I took Ranitidine for several years until both Zantac and its Generic Ranitidine were recalled. I got my Perscription at Pharmacies. Walgreens and Giant Eagle. I was never made aware that Ranitidine caused cancer until I was diagnosed with Leukemia.
"*" indicates required fields