Military Health Officials Warn Beneficiaries Not To Take Recalled Zantac
April 20, 2020
By: Irvin Jackson
Amid growing concerns about the link between side effects of Zantac and cancer, officials have issued an advisory to military beneficiaries, warning that they should switch to other heartburn treatments, after Zantac was recalled due to a risk that users may be exposed to high levels of a carcinogenic chemical byproduct.
The Defense Health Agency (DHA) issued a press release on April 15, calling for military beneficiaries to talk to their doctors about changing any prescriptions for Zantac of generic ranitidine to another drug. It called for those taking Zantac over-the-counter to just stop taking the products.
Zantac (ranitidine) has been a top selling heartburn drug for decades, becoming the first medication to surpass $1 billion in annual sales in 1988. However, most versions of Zantac have been recalled following discovery that the active pharmaceutical ingredient is inherently unstable and produces high levels of the N-Nitrosodimethylamine (NDMA), which is considered a carcinogen.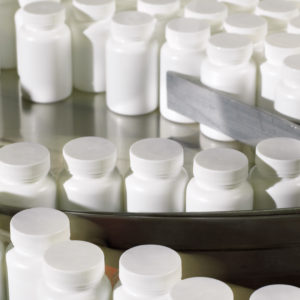 The public was first informed about the potential Zantac cancer risk in September 2019, when the independent pharmacy Valisure announced that testing found each pill may result in levels of exposure that are substantially higher than the permissible daily intake limit for NDMA set by the FDA.
Valisure found some 150 mg pills contained more than 3,000,000 nanograms (ng) of NDMA, even though the daily limit deemed safe by the FDA is only 96 ng.
On April 1 the FDA recalled all ranitidine-based drugs, including name-brand Zantac and generic equivalents, since it could not be determined which drugs in storage may produce the cancer-causing chemical.
"Consumers taking prescription ranitidine should talk to their doctor before stopping the medication," the DHA press release states. "Anyone taking over-the-counter ranitidine products should immediately stop taking the drug and dispose of all supplies safely, according to FDA guidelines."
Since concerns emerged about NDMA contamination late last year, dozens of Zantac lawsuits have been filed by individuals throughout the United States, each involving similar allegations that plaintiffs developed kidney cancer, stomach cancer, bladder cancer, colorectal cancer, esophageal cancer or other cancers in the digestive tract, as ranitidine contained in Zantac broke down into NDMA inside the body.
As Zantac recall lawyers continue to investigate potential Zantac claims over the coming months and years, it is widely expected that thousands of lawsuits will be brought throughout the federal court system.
"*" indicates required fields