Zantac OTC Lawsuit Filed Over Stomach Cancer, Gall Bladder Damage
December 04, 2020
By: Irvin Jackson
A Florida man indicates the side effects of Zantac caused him to suffer gall bladder damage and develop stomach cancer, indicating the active ingredient in the recalled heartburn drug released high levels of a toxic chemical byproduct.
Last month, Oswald Anfossi filed a complaint (PDF) against both brand name manufacturers, like Boehringer Ingelheim, GlaxoSmithKline, Pfizer and Sanofi, as well as a host of generic manufacturers, in the U.S. District Court for the Southern District of Florida.
According to the lawsuit, Anfossi took over-the-counter versions of Zantac for about two years starting in 2017, and was diagnosed with stomach cancer and gall bladder damage in 2019. The injuries are attributed to regular exposure to high levels of the known carcinogen N-Nitrosodimethylamine (NDMA), which are produced by ranitidine in Zantac during storage or as it passes through the body.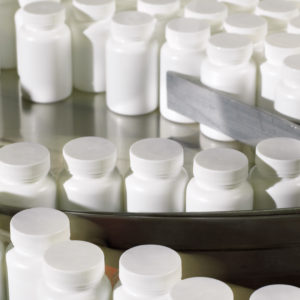 Although Zantac OTC was widely marketed as a safe and effective heartburn treatment for decades, all versions have been removed from the market after federal regulators confirmed there is no way to confirm that the cancer-causing chemical byproduct has not contaminated pills. The problems were first raised by independent researchers late last year, leading to Zantac recalls that impact prescription, OTC and generic equivalents distributed nationwide.
The case joins a growing number of similar Zantac lawsuits filed throughout the U.S. court system in recent months, which include claims that former long-term users developed stomach cancer, esophageal cancer, breast cancer, kidney cancer and other injuries.
NDMA used to be a chemical byproduct of making rocket fuel in the early 1990s. However, today, its only use is to cause cancer in animals as part of laboratory experiments.
The lawsuit presents claims of failure to warn, design defect, manufacturing defect, negligence, negligent product design, negligent manufacturing, negligent misrepresentation, breach of warranties, violation of consumer protection and deceptive trade practices laws and unjust enrichment. In addition, Anfossi's wife, Arlene Anfossi, has filed a claim of loss of consortium.
As Zantac recall lawyers continue to review and file claims in the coming weeks and months, it is expected that tens of thousands of claims will be filed by individuals throughout the U.S.
To deal with the increasing complaints being presented throughout the federal court system, the U.S. Judicial Panel on Multidistrict Litigation established centralized pretrial proceedings for all Zantac claims in the U.S. District Court for the Southern District of Florida, where U.S. District Judge Robin L. Rosenberg is presiding over the coordinated discovery and pretrial proceedings.
Chsrles

April 30, 2023 at 6:57 pm

I took.xamtac from.2000.until2017/for heart burny.heart burn.hot worse and.I.had test done.to find out.it was my.gallbladder .when tjeymtook.it.out.it was cancerous. Also.because it was cancerous.I.Aldo.had.liver camcer
"*" indicates required fields