Stomach Cancer Wrongful Death Lawsuit Filed Against Makers of Zantac Heartburn Drugs
June 29, 2020
By: Irvin Jackson
According to a recently filed wrongful death lawsuit, years of exposure to Zantac heartburn drugs caused a Pennsylvania woman to develop stomach cancer, which ultimately claimed her life.
The complaint (PDF) was filed in the U.S. District Court for the Southern District of Florida on June 22, on behalf of the estate of Minnie Dougherty, who died of stomach cancer complications in June 2018, after ingesting high levels of the chemical byproduct N-Nitrosodimethylamine (NDMA) produced by the active ingredient in Zantac.
Dougherty took the recently recalled heartburn drug for about three years, and her family indicates that the drug makers Boehringer Ingelheim, Sanofi, Chattem, Inc., Pfizer and GlaxoSmithKline should be held liable for her death.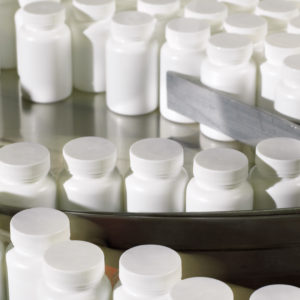 "Based on prevailing scientific evidence, exposure to Zantac (and the attendant NDMA) can cause stomach cancer in humans," the lawsuit notes. "Had any Defendant warned Minnie Dougherty that Zantac could lead to exposure to NDMA or, in turn, cancer, she would not have taken Zantac."
Zantac (ranitidine) has been a top selling heartburn drug for decades, becoming the first medication to surpass $1 billion in annual sales in 1988, amid aggressive marketing which established it as a safe and effective treatment for acid reflux and heartburn.
The case joins a growing number of similar Zantac lawsuits now being pursued by former users, since it was discovered last year that the active pharmaceutical ingredient ranitidine is inherently unstable, and produces high levels of the known carcinogen NDMA, either while the medication is stored at high temperatures or inside the body.
Exposure to NDMA in Zantac heartburn drugs has been linked to reports of stomach cancer, breast cancer, kidney cancer, bladder cancer, stomach cancer and other injuries among long term users.
The public was not informed about the Zantac cancer risk until September 2019, when an independent pharmacy, Valisure, conducted testing that found each pill may result in levels of exposure that are substantially higher than the permissible daily intake limit for NDMA set by the FDA.
Dougherty's lawsuit describes how, at the time ranitidine was developed, there was already scientific literature warning that it could form NDMA when combined with nitrates found in the body.
Valisure's testing, decades later, appears to confirm this, finding that some 150 mg pills contained more than 3,000,000 nanograms (ng) of NDMA. The daily limit deemed safe by the FDA is 96 ng.
On April 1, after months of removing batches of Zantac as they tested positive for high levels of NDMA, the FDA called for a nationwide Zantac recall, determining that all versions of the heartburn drug pose a risk to the public.
The decision came after the FDA determined that levels of NDMA increase in Zantac over time while it is stored, particularly if it is stored in higher than average temperatures.
As Zantac injury lawyers continue to review and file claims in the coming weeks and months, the size and scope of the litigation is expected to continue to increase, likely involving thousands of complaints filed nationwide.
To deal with the increasing complaints being filed throughout the federal court system, the U.S. Judicial Panel on Multidistrict Litigation recently ordered all Zantac claims be centralized and consolidated in the U.S. District Court for the Southern District of Florida, where the litigation will be overseen by U.S. District Judge Robin L. Rosenberg during coordinated discovery and pretrial proceedings.
"*" indicates required fields