CDC Issues Safe Sex Guidelines Over Zika Virus Fears
February 08, 2016
By: Martha Garcia
Federal health regulators have released updated guidelines for preventing Zika exposure through sexual transmission, as concerns continue to mount about the impact of the international outbreak spreading in the U.S. 
The U.S. Centers for Disease Control and Prevention (CDC) issued interim Zika Virus prevention guidelines on Feb. 5, calling on people who have traveled to affected areas to use condoms or refrain from sex to help prevent the spread of the virus to their partners.
Health officials recently confirmed the first case of Zika virus infection in the United States that is believed to have been transmitted through sexual intercourse involving a person who has not traveled outside of the U.S. While the primary infection method is through mosquito bites, the CDC confirmed that sexual transmission of the Zika virus is possible.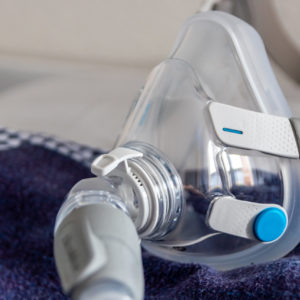 Did You Know?
Millions of Philips CPAP Machines Recalled
Philips DreamStation, CPAP and BiPAP machines sold in recent years may pose a risk of cancer, lung damage and other injuries.
Learn More
CDC officials warned that it is important to prevent sexual transmission of Zika virus by using condoms, especially during intercourse with pregnant women, considering there is no vaccine or treatment for the virus, and serious birth defect complications have been linked to the virus among infants born to women infected.
Brazil, the country hardest hit by the outbreak, has seen hundreds of cases of infected pregnant women giving birth to children with microcephaly, which is a birth defect that results in a child having an abnormally small head. Authorities are investigating 3,600 suspected cases.
Zika outbreak areas have seen a rise of infants affected by both microcephaly and adults affected by Guillian-Barre syndrome, which causes temporary paralysis.
Last week, the World Health Organization (WHO) designated the Zika outbreak a global health emergency, calling improved response and coordination of testing and care, as well as increased research to help find a vaccine and treatment for the virus.
There have been no reports of transmission of the virus from an infected women to their partners.
Zika Virus Guidelines
The CDC urged men with pregnant partners who have recently traveled to Zika infected areas to "consistently and correctly use condoms during sex (vaginal, anal, or oral) or abstain from sexual activity for the duration of the pregnancy."
The agency emphasizes correct use of latex condoms greatly reduces the risk of tradition of Zika and many other infections via sexual contact.
The CDC also recommends that women who are not pregnant, and men with partners who are not pregnant, who live or travel to Zika affected areas should consider using condoms consistently during sex or refrain from having sex.
When deciding if it is appropriate to abstain from sex or use condoms partners should keep in mind Zika virus is typically mild and 4 out of 5 people who have the virus never have symptoms. When symptoms do occur they typically last several days to one week.
The risk of Zika infection primarily depends on how long and how much a person has been exposed to infected mosquitoes, and what steps have been taken to prevent mosquito bites while in an affected area.
The research is not clear on how long risk of transmission of Zika virus should be avoided through sexual intercourse if a woman is trying to get pregnant or is considering pregnancy. Especially considering recent complications seen from Zika virus in pregnant women and birth defects.
Guidlines for healthcare providers were also updated by the CDC. The new recommendations call for doctors to recommend pregnant women without symptoms of Zika virus may be offered testing for the virus 2 to 12 weeks after returning from Zika affected areas.
Women who live in areas with ongoing Zika transmission outbreak, pregnant and women of reproductive age, who are experiencing symptoms should be tested during their illness to confirm Zika virus and discuss the potential exposure with their doctor.
Zika virus testing is recommended when women begin prenatal care, including followup testing at the middle of the second trimester. Pregnant women should also receive routine prenatal care, and an ultrasound during the second trimester and additional ultrasounds at the discretion of the doctor.
The CDC recommends women of reproductive age speak to their doctors and discuss strategies to prevent unintended pregnancy during Zika infection, including family planning and the consistent use of contraception.
The CDC recommends all travelers to Zika affected areas use measures to prevent mosquito bites.
CDC interim guidelines will be updated as new information becomes available.
"*" indicates required fields