Zofran Heart Problems May Be To Blame for Deaths of Two Children: Case Study
February 16, 2015
By: Irvin Jackson
A recently published case study suggests that side effects of Zofran on the heart may be fatal for children and others with risk factors for heart rhythm problems. 
Doctors from the Lehigh Valley Health Network in Pennsylvania reported on two cases of fatal cardiac arrest in children after they were given Zofran, an antinausea drug.
The report was published in the medical journal Pediatric Emergency Care on January 26, outlining two case that potentially involved deaths that may be associated with Zofran heart problems.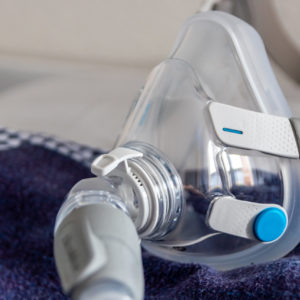 Did You Know?
Millions of Philips CPAP Machines Recalled
Philips DreamStation, CPAP and BiPAP machines sold in recent years may pose a risk of cancer, lung damage and other injuries.
Learn More
In one case, a previously healthy 10-year-old child came into the emergency room with symptoms of gastroenteritis, or the common stomach flu. He was given intravenous fluids, morphine, antibiotics and two doses of Zofran for nausea and vomiting. He was later found unresponsive with signs of tachycardia, which involves a higher-than-normal heart rate..
The second case involved an infant that was only 86 days old, who also showed signs of gastroenteritis and was given Zofran. The infant experienced several episodes of supraventricular tachycardia, resulting in ventricular fibrillation. It was later discovered that the baby had unidentified congenital cardiomyopathy.
In both cases, health care workers tried to resuscitate the children and failed. The doctors noted that they found two previous cases of death after patients were given Zofran for gastroenteritis, but noted that there is "very limited published experience" on the use of Zofran in children younger than two years of age.
Zofran Side Effects
Zofran (ondansetron) is a popular anti-nausea and vomiting drug that is sold by GlaxoSmithKline. It is a member of a class of drugs known as 5-HT3 receptor antagonists, which work by blocking the actions of serotonin.
While the medication has only been approved by the FDA for treatment of nausea or vomiting associated with chemotherapy or surgery, the medication has been widely used "off-label".
Amid the increasing popularity of the drug, the FDA has previously warned about a potential link between Zofran and heart problems involving irregular heart beats, a condition known as QT interval prolongation. This may predispose patients to develop Torsades de Pointes, which is a rare vareity of ventricular tachycardia.  The condition can denegrate into ventricular fibrillation, which may lead to sudden death if proper treatment is not received.
Users of Zofran have been advised to seek immediate medical treatment if they experience irregular heartbeats, shortness of breath, dizziness or fainting.  Doctors may order electrocardiograms for users to monitor the heart rate and rhythm.
The Zofran heart risks appear to be increased among those with congenital long QT syndrome, congestive heart failure, bradyarrhythmias or among those taking other medications that may prolong the QT interval of the heart.  The FDA has also recommended that doctors correct any electrolyte abnormalities, like hypokalemia or hypomagnesemia, before administering an infusion of Zofran.
Concerns Over Zofran Off-Label Use in Pregnancy
One of the more common uses for Zofran is among pregnant women for morning sickness, although the medication has never been approved for this use or determined to be safe and effective.
Concerns have emerged in recent years about a potential link between Zofran and birth defects for children exposed to the medication before birth, including cleft palate, cleft lip and heart malformations.
In 2012, a study found that women prescribed Zofran during the first trimester were 2.37 times more likely to give birth to a child with a cleft palate, involving a separation in the roof of the mouth. In August 2013, a study was presented that found first-trimester of pregnancy Zofran use may double the risk of having a child with heart problems.
As early as 2006, researchers have suggested that Zofran crosses the placenta in significant amounts, raising questions about why large-scale research was never done on the pregnancy risks.
A number of families are now considering a potential Zofran lawsuit against GlaxoSmithKline, alleging that the drug maker failed to adequately warn women and the medical community about the serious risk of problems associated with use of Zofran while pregnant.
"*" indicates required fields