Lawsuit Alleges Zofran Caused Cleft Palate for Baby Exposed During Pregnancy
April 08, 2015
By: Irvin Jackson
The parents of a child born with a cleft palate have filed a product liability lawsuit against GlaxoSmithKline, alleging that side effects of Zofran used during pregnancy caused the unborn baby to suffer a congenital malformation. 
The complaint (PDF) was filed by Leslie "Casey" and Pam Marlenee in the U.S. District Court for the District of Montana on April 3, both individually and on behalf of their minor daughter, identified in the lawsuit as "M.M."
According to allegations raised by the family, GlaxoSmithKline failed to adequately warn about the potential link between Zofran and cleft palate birth defects for children, indicating that the mother never would have taken the anti-nausea medication if she had been aware of the potential risks it posed for her unborn baby.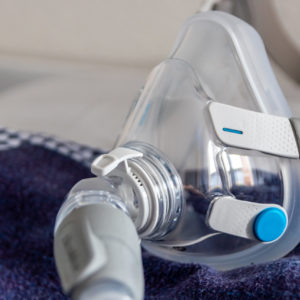 Did You Know?
Millions of Philips CPAP Machines Recalled
Philips DreamStation, CPAP and BiPAP machines sold in recent years may pose a risk of cancer, lung damage and other injuries.
Learn More
Pam Marlenee states that she was prescribed Zofran early in her first trimester of pregnancy, to combat morning sickness. The child was born with a cleft palate in 1998, which is a congenital malformation where there is a gap or split in the roof of the mouth. The family alleges that Zofran caused the cleft palate, which has required the child to undergo 10 surgeries to correct the problem.
The parents indicate that they only learned about the risk that cleft palate may be caused by Zofran in February 2015, since no warnings or information were provided by the drug maker.
Zofran Cleft Palate Problems
The case is one of a growing number of Zofran lawsuits over cleft palate and other birth defects, which all raise similar allegations that the drug maker illegally marketed their anti-nausea and vomiting drug for use among pregnant women, even though that is not an approved use that has been determined to be safe or effective.
Zofran (ondansetron) is only approved by the FDA for treatment of nausea and vomiting among cancer and surgery patients. However, it is commonly prescribed off-label during pregnancy, resulting in a substantial portion of the annual sales for the drug over the past decade.
Within the medical community it is widely assumed that Zofran is safe during pregnancy, but a number of studies have highlighted potential Zofran pregnancy risks when the medication is used in the first trimester.
As early as 2006, a study published by Hong Kong researchers confirmed that Zofran crosses the placenta in significant amounts when taken by pregnant women.
Researchers concluded that the "developmental significance of this drug exposure requires further investigation," yet millions of women have continued to be prescribed the medication without warnings about the potential Zofran birth defect risks.
In November 2011, a study published in the medical journal Birth Defects Research Part A: Clinical and Molecular Teratology concluded that women may be 2.37 times more likely to give birth to a child with a cleft palate following Zofran use. This may leave children with a severe facial deformity, which can occur when development of the fetus is impacted during the first trimester.
Additional studies have also identified potential Zofran heart defect risks. An August 2013 study that reviewed data on more than 900,000 pregnancies in the Danish Medical Birth Registry found that children may be two to four times more likely to suffer a septal defect, involving holes in the heart, following Zofran exposure.
More recently, a study published by the medical journal Reproductive Toxicology in October 2014 found that there is a statistically significant increased risk for certain heart defects with Zofran use early in pregnancy.
According to the Zofran cleft palate lawsuit filed by the Marlenee family, GlaxoSmithKline has known about the risks faced by unborn children for years. However, the family claims that the drug maker not only failed to warn doctors and women, but also illegally promoted Zofran for use by pregnant women despite the risks and despite the fact that the company was not approved to do so by the FDA.
"GSK's conduct has caused devastating, irreversible, and life-long consequences and suffering to innocent newborns and their families," the lawsuit states. "Had Pam Marlenee known the truth about Zofran's unreasonable risk of harm, long concealed by GSK, she would never have taken Zofran, and her child would never have been injured as described herein."
The lawsuit presents claims against GlaxoSmithKline for negligence, strict product liability, fraudulent misrepresentation, fraudulent concealment, negligent misrepresentation, breach of warranty, and intentional or negligent infliction of emotional distress.
"*" indicates required fields