Zofran Lawsuit Filed Over Heart Murmur, Other Congenital Birth Defects Following Use in Pregnancy
April 28, 2015
By: Irvin Jackson
GlaxoSmithKline faces a new product liability lawsuit that alleges the drug maker failed to adequately warn about link between side effects of Zofran and heart murmurs, as well as other congenital birth defects when the anti-nausea drug is used during the first trimester of pregnancy.
The complaint (PDF) was filed last week by Julia Shonkwiler in the U.S. District Court for the Eastern District of Texas, indicating that her son was born last year with congenital heart defects and brain defects, which will result in the need for multiple surgeries and likely result in permanent injuries that will impact that child for the rest of his life.
According to allegations raised in the lawsuit, Shonkwiler blames the health problems suffered by her son on Zofran prescribed to treat pregnancy nausea, more commonly known as morning sickness. The family had no history of congental birth defects, no anomalies were found during genetic testing and Shonkwiler previously gave birth to a child who suffered no birth defects. However, she indicates that she was not prescribed Zofran during that pregnancy.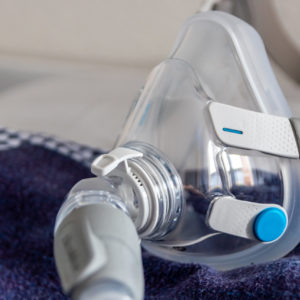 Did You Know?
Millions of Philips CPAP Machines Recalled
Philips DreamStation, CPAP and BiPAP machines sold in recent years may pose a risk of cancer, lung damage and other injuries.
Learn More
Shonkwiler joins a growing number of families throughout the U.S. currently pursuing a Zofran lawsuit on behalf of children born with heart murmurs, septal heart defects, cleft palate and other congenital birth defects.
Zofran Congenital Birth Defect Risks
Zofran (ondansetron) is only approved by the FDA for treatment of nausea and vomiting among cancer and surgery patients. However, it is commonly prescribed off-label during pregnancy, resulting in a substantial portion of the annual sales for the drug over the past decade.
Lawsuits allege that off-label marketing of the drug by GlaxoSmithKline has resulted in a false assumption within the medical community that the medication is safe during pregnancy, despite a number of studies that have highlighted Zofran pregnancy risks when the drug is used during the first trimester.
As early as 2006, a study published by Hong Kong researchers confirmed that Zofran crosses the placenta in significant amounts when taken by pregnant women. Researchers concluded that the "developmental significance of this drug exposure requires further investigation," yet millions of women have continued to be prescribed the medication without warnings about the potential Zofran birth defect risks.
In November 2011, a study published in the medical journal Birth Defects Research Part A: Clinical and Molecular Teratology concluded that women may be 2.37 times more likely to give birth to a child with a cleft palate following Zofran use. This may leave children with a severe facial deformity, which can occur when development of the fetus is impacted during the first trimester.
Additional studies have also identified potential Zofran heart defect risks. An August 2013 study that reviewed data on more than 900,000 pregnancies in the Danish Medical Birth Registry found that children may be two to four times more likely to suffer a septal defect, involving holes in the heart, following Zofran exposure. Heart murmurs following Zofran use during pregnancy may be a sign or symptom of these heart problems.
More recently, a study published by the medical journal Reproductive Toxicology in October 2014 found that there is a statistically significant increased risk for certain heart defects with Zofran use early in pregnancy.
The Shonkwiler lawsuit pursues claims against GlaxoSmithKline for negligence, strict products liability, fraudulent misrepresentation, fraudulent concealment, negligent misrepresentation, breach of warranty, loss of consortium and violating Texas consumer protection laws, seeking both compensatory and punitive damages.
"*" indicates required fields