Zofran During Pregnancy Caused Cleft Palate and Lip, Lawsuit Alleges
September 08, 2015
By: Irvin Jackson
According to allegations raised in a recently filed federal lawsuit, side effects of Zofran used during pregnancy caused a California child to be born with severe birth defects, including a cleft palate and cleft lip.
The complaint (PDF) was filed by Maria Aboites in the U.S. District Court for the Central District of California on September 1, on behalf of herself and her daughter, identified in the lawsuit only as G.A. The girl was born in October 2012, suffering from a cleft palate and cleft lip after her mother took Zofran during pregnancy.
Zofran (ondansetron) is a popular medication prescribed for prevention of nausea and vomiting. While it is only approved for use among cancer patients and following surgery, it has been commonly used off label in recent years for treatment of morning sickness during pregnancy. However, concerns have emerged about a potential link between Zofran and cleft palate, heart malformations and other birth defects following use during the first trimester of pregnancy.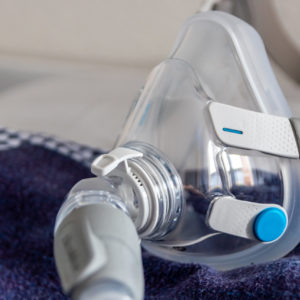 Did You Know?
Millions of Philips CPAP Machines Recalled
Philips DreamStation, CPAP and BiPAP machines sold in recent years may pose a risk of cancer, lung damage and other injuries.
Learn More
Aboites and her daughter join a growing number of families throughout the U.S. who are currently pursuing a Zofran lawsuit against GlaxoSmithKline, alleging that the drug maker failed to provide adequate warnings for women and the medical community about the potential risks associated with use during pregnancy.
GlaxoSmithKline (GSK) has been accused of illegally promoting Zofran to combat morning sickness even though it had never received such approval from the FDA.
Plaintiffs claim that the company used pregnant women and their children as a test subject to see what effects the drug would have, since GlaxoSmithKline did not perform any studies to determine their medication was safe for pregnant women before promoting it off-label.
"GSK never conducted a single clinical trial establishing the safety and efficacy of Zofran for treating pregnant women before GSK marketed Zofran for the treatment of pregnant women. GSK, in fact, excluded pregnant women from its clinical trials used to support its application for FDA approval of Zofran," the lawsuit notes. "GSK avoided conducting these studies and buried any internal analyses of Zofran's teratogenic potential because they would have hampered its marketing of Zofran and decreased profits by linking the drug to serious birth defects. GSK's conduct was tantamount to using expectant mothers and their unborn children as human guinea pigs."
Zofran Birth Defect Studies
As early as 2006, a study published by Hong Kong researchers confirmed that Zofran crosses the placenta in significant amounts when taken by pregnant women. Researchers concluded that the "developmental significance of this drug exposure requires further investigation," yet millions of women have continued to be prescribed the medication without warnings about the potential Zofran birth defect risks.
In November 2011, a study published in the medical journal Birth Defects Research Part A: Clinical and Molecular Teratology concluded that women may be 2.37 times more likely to give birth to a child with a cleft palate following Zofran use. This may leave children with a severe facial deformity, which can occur when development of the fetus is impacted during the first trimester.
Additional studies have also identified potential Zofran heart defect risks. An August 2013 study that reviewed data on more than 900,000 pregnancies in the Danish Medical Birth Registry found that children may be two to four times more likely to suffer a septal defect, involving holes in the heart, following Zofran exposure. Heart murmurs following Zofran use during pregnancy may be a sign or symptom of these heart problems.
More recently, a study published by the medical journal Reproductive Toxicology in October 2014 found that there is a statistically significant increased risk for certain heart defects with Zofran use early in pregnancy.
Zofran Lawsuit Consolidation Likely
In early July, GlaxoSmithKline filed a motion asking that all federal Zofran cases be consolidated as part of an MDL, or multidistrict litigation. The drug maker proposed that the cases be transferred to the Eastern District of Pennsylvania, before either U.S. District Judge Cynthia Rufe or U.S. District Judge Paul S. Diamond.
As of last month, there were at least 33 cases reportedly pending in 20 different federal district courts brought by families of children born with heart defects, cleft palate, cleft lip or other congenital malformations. However, as Zofran birth defect lawyers continue to review and file complaints in U.S. District Courts nationwide, it is ultimately expected that several hundred, if not thousands, of cases could be included in the litigation.
Nearly two dozen different plaintiffs have filed responses to GlaxoSmithKline's request, supporting the establishment of a Zofran birth defect MDL. However, none of the plaintiffs support centralization in the Eastern District of Pennsylvania, which they argue is already overloaded with cases and would provide GlaxoSmithKline with a "home court" advantage. Various other districts have been proposed by the plaintiffs, including the Northern District of Alabama, the Northern District of California, the Southern District of Illinois, the Eastern District of Louisiana, the District of Massachusetts and the Northern District of Ohio.
According to a hearing order issued August 14, the U.S. JPML will consider oral arguments on the motion during a hearing scheduled for October 1, at the Daniel Patrick Moynihan U.S. Courthouse in New York City.
"*" indicates required fields