Zostavax Statute of Limitations Defense Rejected in Bellwether Case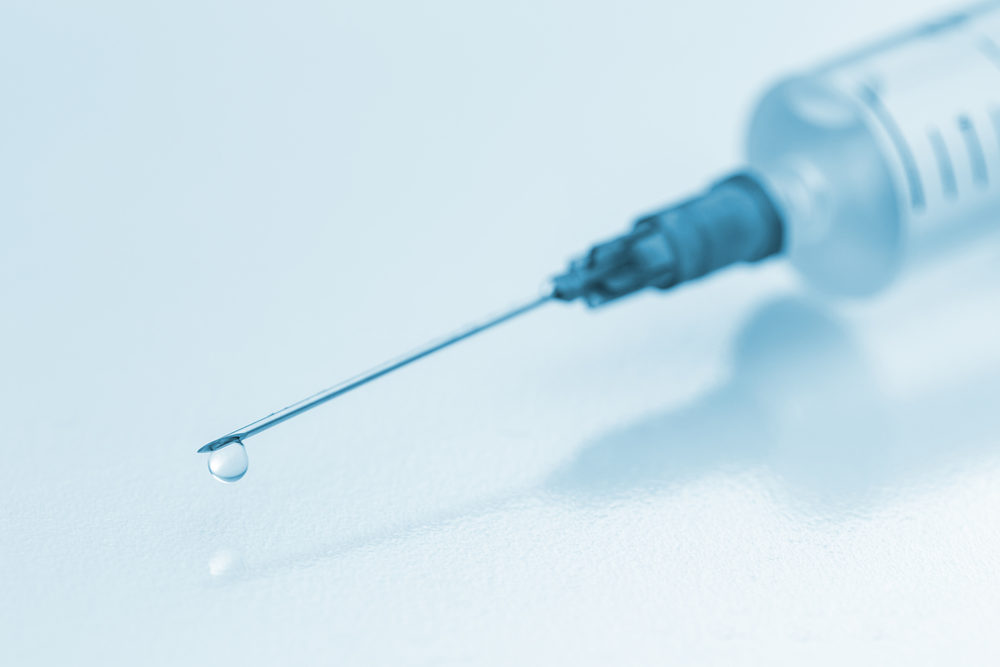 August 04, 2021
By: Irvin Jackson
The U.S. District Judge presiding over all federal Zostavax vaccine lawsuits has rejected an effort by Merck to dismiss a claim selected from more than 2,000 cases for an early trial date, denying a motion which argued the complaint was not filed within the statute of limitations.
Zostavax was introduced in 2006, as the first shingles vaccine on the market in the United States, involving a single-dose injection that contained a live virus. However, plaintiffs throughout the U.S. are now pursuing lawsuits against Merck, alleging the live virus was not sufficiently weakened, resulting in severe shingles outbreaks, auto-immune injuries and other complications after receiving the vaccine.
Given similar questions of fact and law raised in complaints filed throughout the federal court system, all claims are currently centralized before U.S. District Judge Harry Bartle in the U.S. District Court for the Eastern District of Pennsylvania, as part of a federal multidistrict litigation (MDL).
As part of the coordinated proceedings, Judge Bartle has established a "bellwether" program, where a small group of representative claims are being prepared for early trial dates in the MDL, which are designed to help evaluate the strengths and weakness of each side's position, and promote eventual settlement negotiations.
On July 27, Judge Bartle issued a memorandum (PDF) rejecting a motion for summary judgment filed in a claim brought by Emily Sansone, of Florida, clearing the way for the case to proceed before a jury.
Sansone filed her lawsuit in September 2018, alleging she experienced pain in her left eye and a severe rash on her face just days after receiving the shingles vaccine in September 2007. She was eventually diagnosed as having a shingles outbreak, but claims she was not aware Zostavax could cause shingles and her eye problems until at least 2018.
Merck argued that Sansone only had four years under the Florida statute of limitations for Zostavax lawsuits to file her complaint, which the drug maker argued began to run at the date of her diagnosis in 2007. However, Sansone's own doctor told her around that time Zostavax may have given her extra immunity against shingles and lessened the severity of the outbreak she did suffer, leading her to have no reason to suspect that Zostavax actually caused the problems.
In a ruling that may signal how the Court will rule in other similar motions which Merck may file over the Zostavax statute of limitations, Judge Bartle determined it was for a jury to decide whether Sansone believed or had reason to believe Zostavax may have caused her symptoms.
In June, Judge Bartle indicated the first Zostavax bellwether case will begin on January 18, 2022, but the specific claim that will go before a jury has not yet been identified. Sanson's claim is one of six cases that are part of a "Group A Bellwether Pool", which have gone through case-specific discovery in preparation for these early trials.
While the outcome of the bellwether trials will not be binding on other plaintiffs, it will be closely watched by parties involved in the litigation and are expected to greatly influence any eventual shingles vaccine settlements the manufacturer may offer to individuals who experienced problems with Zostavax, which may be necessary to avoid the eventual need for hundreds of individual trial dates to be scheduled in U.S. District Courts nationwide in the coming years.
Lucinda

August 5, 2021 at 8:44 am

After my Parkinson's Disease diagnosis, my primary care provider introduced me to Kycuyu Health Clinic and their Parkinson's disease Formula protocol, the herbal treatment has made a tremendous difference for me. My symptoms including numbness and muscle weakness all disappeared after the treatment plan! Their website is w w w. kycuyuhealthclinic. c o m
"*" indicates required fields