More Than 11,000 New Talcum Powder Lawsuits Filed Over Five Weeks After Bankruptcy Stay Lifted: Report
October 04, 2023
By: Irvin Jackson
Since a U.S. bankruptcy judge lifted a stay on all talcum powder litigation a little more than a month ago, reports indicate that more than 11,000 new lawsuits have already been filed against Johnson & Johnson and it's subsidiaries, over failing to warn about the risk of cancer from talcum powder.
The new complaints fueled an increase of more than 15% in the size of the litigation, bringing the total number of Baby powder lawsuits and Shower-to-Shower lawsuits to more than 70,000, each involving similar claims that asbestos particles in the talc-based products caused users to develop ovarian cancer, mesothelioma, and other injuries.
Former users were prevented from filing any new lawsuits for more than two years, after Johnson & Johnson attempted to initiate a controversial talcum powder bankruptcy scheme in 2021, by transferring all liability it faced to a new subsidiary that was immediately placed into bankruptcy. However, after multiple appeals and repeated filings, a U.S. bankruptcy judge dismissed the filing earlier this year, clearing the way for active talcum powder litigation to resume and new cases to be filed.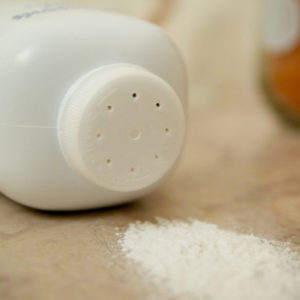 According to a Bloomberg Law report published on September 28, about 11,000 new talcum powder lawsuits have been filed since the stay was lifted. Johnson & Johnson has maintained that it was prepared for the sharp rise in cases, and indicates that it still intends to challenge the claims in court. However, many analysts now predict that the total amount that must be paid to settle talcum powder lawsuits has risen substantially.
October 2023 Talcum Powder Lawsuit Update
Prior to the initial talcum powder lawsuit bankruptcy stay, the parties were planning for a series of early bellwether trials to be held, to help gauge how juries are likely to respond to certain evidence and testimony that is likely to be repeated throughout the litigation. However, the start of those trials have been delayed for more than two years.
Last month, the U.S. District Judge presiding over the litigation met with lawyers to review the next steps in the litigation, and whether plaintiffs will be allowed to resume preparations for a series of bellwether talcum powder trials.
While the outcome of these individual trials will not affect other cases, the verdicts are likely to have significant influence on the value of any talcum powder cancer settlement Johnson & Johnson may be required to pay to avoid the need for tens of thousands of cases to be remanded back to federal courts nationwide for trial in the coming years.
"*" indicates required fields