Johnson & Johnson Seeks To Dodge Baby Powder Cancer Liability With Controversial Bankruptcy Scheme, While Sitting on Billions in Cash
October 18, 2021
By: Irvin Jackson
Johnson & Johnson currently faces more than 30,000 Baby Powder lawsuits and Shower-to-Shower lawsuits brought over failure to warn about the cancer risk associated from talc.
Juries have already awarded plaintiffs billions in damages, and the company was facing a steady stream of trial dates after failing to negotiate Baby Powder cancer settlements.
Lawyers continue to file new claims for women diagnosed with ovarian cancer or mesothelioma following use of J&J taclum powder. SUBMIT A CLAIM
In a move that is being widely ridiculed as a tactic to delay Baby Powder cancer lawsuits being pursued by thousands of woman, Johnson & Johnson has spun off its liability associated with talcum powder into a separate company, which is now filing for bankruptcy protection, even though the multinational company has billions in assets on hand.
Johnson & Johnson is only one of two companies in the world that has a "perfect" credit score, with a market value of $400 billion and $25 billion in cash on hand. However, the company is following through on a threat made during talcum powder settlement negotiations, which it hopes will deprive plaintiffs of the ability to obtain compensation for injuries caused by Johnson Baby Powder and other talc powder products, but at a minimum may further delay the ability of courts to move forward with planned trial dates.
On October 14, Johnson & Johnson made several filings in bankruptcy court in the Western District of North Carolina, indicating it has broken off a unit called LTL Management LLC, for the express purpose of taking on the costs of liability from talcum powder litigation. In an Informational Brief (PDF) that explains the move, the company announced the new subsidiary is filing for Chapter 11 bankruptcy, claiming that it only has $10 billion in assets, but faces up to $10 billion in liabilities associated with the actions of Johnson & Johnson and it's subsidiaries before this new unit was created.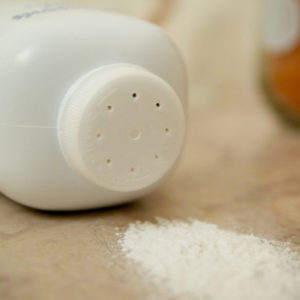 The move comes as the company faces growing investor pressure to reach settlements to resolve talcum powder cancer cases and avoid additional jury trials, after the company failed to overturn a massive $2.1 billion jury award in Missouri for 20 women, or exclude plaintiffs' expert witnesses in the federal court system.
Johnson & Johnson previously told investors it would be able to dismiss the federal litigation, arguing that expert testimony supporting the link between talcum powder and cancer was not strong enough to meet the Daubert standard required in the federal court system. However, the U.S. District Judge presiding over the litigation rejected that argument last year, clearing the way for the first federal trials that are likely to begin next year.
While the outcome of these "test" trials will not be binding on other claims, they will provide a strong signal about the extent of liability Johnson & Johnson may face if it is unable to reach Baby Powder settlements with thousands of women diagnosed with ovarian cancer after regular use of the talc-based powders for feminine hygiene.
The controversial bankruptcy maneuver, which has become known as the "Texas Two-Step," has been used by other companies facing asbestos claims to break off part of itself as a separate unit under Texas law, shuffle its liabilities into that new unit, and then declare bankruptcy, hoping it will only have to pay pennies on the dollar to get rid of the massive legal liabilities, without facing the full consequences of their corporate actions that resulted in injuries for plaintiffs.
Johnson & Johnson suggests that the move will allow it to halt progress of all talc cases, while its new unit, LTL, goes through bankruptcy proceedings. However, plaintiffs' attorneys have vowed to oppose the plan and pursue the full value of the claims for their clients. A number of legal experts have also suggested that the plan is unlikely to do anything more than delay the litigation and allow Johnson & Johnson to hold onto its cash longer.
In August, Judge Laurie Selber Silverstein of the U.S. Bankruptcy Court in Delaware refused to block Johnson & Johnson from taking the move of breaking off talc liabilities from its other assets. Judge Silverstein said the plaintiffs did not have legal standing to block the move because it was essentially a legal transaction between Johnson & Johnson and Imerys Talc, America Inc., which is already reorganizing to come out of bankruptcy due to the financial weight of the talcum powder litigation.
Defending against the talcum powder litigation has cost Johnson & Johnson $1 billion, on top of settlements and verdicts that have amounted to another $3.5 billion, according to the bankruptcy filing.
"*" indicates required fields