Johnson & Johnson to Pay $2.1 Billion Talcum Powder Verdict, After U.S. Supreme Court Rejects Appeal
June 01, 2021
By: Irvin Jackson
The U.S. Supreme Court has denied a petition for certiorari filed by Johnson & Johnson, as a last ditch attempt to avoid paying $2.1 billion in damages awarded to 20 women diagnosed with ovarian cancer following use of Johnson's Baby Powder or other talcum powder products.
In July 2018, a state court jury in Missouri found that Johnson & Johnson acted with reckless disregard for the health and safety of consumers, by withholding ovarian cancer warnings from the talc-based powders, which are commonly used by adult women for "feminine hygiene".
The original trial concluded with a landmark verdict of $4.7 billion, following a combined presentation of evidence involving 22 different women diagnosed with ovarian cancer to one jury.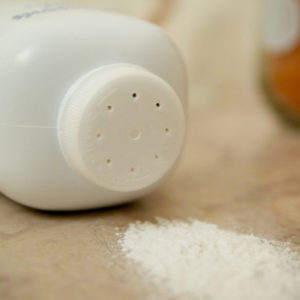 Following post-trial appeals, the verdict was subsequently reduced and two of the claims were dismissed. However, the Missouri courts upheld awards of $500 million in compensatory damages and $1.62 billion in punitive damages for the 20 remaining plaintiffs, resulting in a total judgment of $2.1 billion.
The Missouri Court of Appeals found that it was reasonable for the jury to determine from the evidence that Johnson & Johnson's failure to warn about the ovarian cancer risk from talc was motivated by profits, and found that the substantial damages were justified. The Court also determined that the combined trial involving multiple different women residing in different states was fair, and permitted under the law.
After the Missouri Supreme Court refused to consider a further review of the case in November 2020, Johnson & Johnson filed a Writ of Certiorari with the U.S. Supreme Court in March 2021, asking that the highest appeals court in the country to grant the rare review of a civil tort verdict.
In a short docket entry posted this morning, the U.S. Supreme Court announced that the petition was denied, indicating that neither Justice Alito or Justice Kavanaugh took part in the consideration or decision on the petition. It is believed that Justice Alito recused himself as a shareholder of Johnson & Johnson, and Justice Kavanaugh's father worked for a cosmetic industry lobbying group.
In a filing earlier this year with the U.S. Securities and Exchange Commission, Johnson & Johnson announced that it was setting aside $3.9 billion to cover the verdict, as well as other costs associated with the talcum powder litigation. Following the decision today, the company now has no alternative but to issue payment, together with post-verdict interest.
There are currently more than 30,000 individuals throughout the United States who are pursuing a Johnson's Baby Powder lawsuit or Shower-to-Shower lawsuit against Johnson & Johnson, each involving similar allegations that the manufacturer failed to warn that the product may contain asbestos particles and increase the risk of ovarian cancer, mesothelioma and other injuries.
A series of early "bellwether" cases are currently being prepared for trial in the federal court system, which are expected to start going before juries next year, unless the manufacturer negotiations talcum powder ovarian cancer settlements to resolve large numbers of claims.
"*" indicates required fields