$3.9 Billion Set Aside By Johnson & Johnson To Pay Talc Settlements, Verdicts
February 24, 2021
By: Irvin Jackson
Following a number of massive verdicts and growing pressure to negotiate talcum powder settlements for former users diagnosed with ovarian cancer and other injuries, Johnson & Johnson reports it has set aside nearly $4 billion to cover legal expenses and costs associated with resolving claims over asbestos and other harmful ingredients in talc-based products.
Johnson & Johnson currently faces about 25,000 Baby Powder lawsuits and Shower-to-Shower lawsuits, each involving similar allegations that adult women were diagnosed with ovarian cancer and other injuries after years of applying the products around their genitals for feminine hygiene.
Most of the litigation is currently pending in the federal court system, where the manufacturer is expected to face a series of "bellwether" trials in coming years, which are designed to help gauge how federal juries are likely to respond to evidence and testimony about the link between talc and ovarian cancer. However, a number of state court cases have already gone to trial in recent years, resulting in huge damage awards.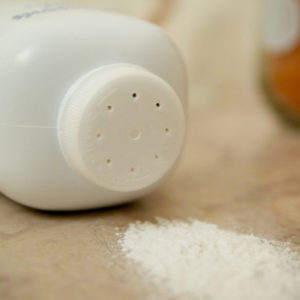 In July 2018, a Missouri jury awarded $4.7 billion to a group of 22 women diagnosed with ovarian cancer, finding that Johnson & Johnson acted with reckless disregard for the health and safety of consumers by withholding known information about the cancer risk.
Although the verdict was later reduced to about $2 billion, the highest appeals court in the state upheld the verdict last year, leaving Johnson & Johnson with one last appeal to ask the U.S. Supreme Court to review the case, which many consider a "hail Mary" attempt before it is required to pay the verdict, and accrued interest.
Since Johnson & Johnson has failed to establish it can defend the safety of the products at trial, the company has also been facing mounting pressure to negotiate talc settlements and avoid additional claims going before juries in the federal court system.
In a recent filing (PDF) with the U.S. Securities and Exchange Commission, Johnson & Johnson announced it set aside $3.9 billion in litigation expenses last year, which were "primarily associated with Talc related reserves and certain settlements," suggesting the company is preparing to start making large payments to settle talc ovarian cancer claims.
"The number of pending personal injury lawsuits continues to increase, and the Company continues to receive information with respect to potential costs and the anticipated number of cases," the filing notes.
However, even if agreements are reached to resolve the thousands of filed claims already pending in the U.S. court system, it is expected that Johnson & Johnson will face future liability from talcum powder lawsuits for years to come, as women continue to be diagnosed with cancer after applying the products in prior decades.
"*" indicates required fields