Johnson & Johnson Talcum Powder Appeal Rejected By Missouri Court, Upholding $2.1 Billion in Damages For Women With Ovarian Cancer
June 23, 2020
By: Austin Kirk
A Missouri appeals court has upheld a massive verdict against Johnson & Johnson, indicating that the company should pay more than $2 billion in damages to a group of women who developed ovarian cancer from Johnson's Baby Powder.
The ruling comes after a state court jury awarded a staggering $4.7 billion in damages to a group of 22 different women in July 2018, finding that evidence presented at trial established that Johnson & Johnson knew for decades that applying the popular talcum powder around the genitals may increase the risk of cancer, yet failed to warn consumers.
Although Johnson & Johnson has maintained that the trial was flawed and that the verdict would be overturned, a panel of judges with the Missouri Court of Appeals rejected the manufacturer's arguments and upheld an award of $500 million in compensatory damages, plus another $1.62 billion in punitive damages designed to punish the reckless failure to warn about the link between talcum powder and cancer.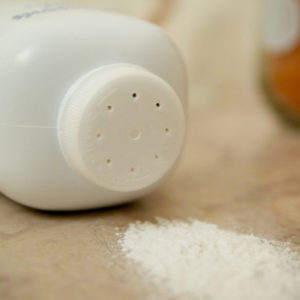 "A reasonable inference from all of this evidence is that, motivated by profits, Defendants disregarded the safety of consumers despite their knowledge that talc in their products caused ovarian cancer," according the ruling by the Missouri appeals court. "The jury, exercising its 'right to determine credibility, weigh the evidence and draw justifiable inferences of fact,' could have reasonably concluded it was highly probable Defendants' conduct 'was outrageous because of evil motive or reckless indifference' based on this evidence."
Talcum Powder Cancer Problems for Johnson & Johnson
While Johnson & Johnson indicates that it intends to further appeal the ruling to the state Supreme Court, and continues to maintain that its talcum powder products do not cause cancer, the decision delivers a devastating blow to a company that was already reeling from a string of developments that have further strengthened the arguments being presented in more than 15,000 Johnson Baby Powder lawsuits and Shower-to-Shower lawsuits brought by women who developed ovarian cancer and other injuries.
Following a number of massive verdicts in state courts nationwide, Johnson & Johnson has been successful removing most of the talcum powder litigation to the federal court system over the past few years, where it has rested most of its legal defense on the argument that plaintiffs' expert witnesses would be excluded from testifying under the federal Daubert standard.
In April 2020, the U.S. District Judge presiding over the federal litigation issued a 141 page opinion that rejected those arguments by Johnson & Johnson, finding that the expert opinions offered by plaintiffs were sufficiently reliable and sound to allow the talcum powder cases to proceed to trial.
That ruling came only a few months after Johnson & Johnson was forced to issue a Baby Powder recall, following a discovery by the FDA late last year that certain bottles of the talc powder were contaminated with asbestos, a known carcinogen.
Although Johnson & Johnson still states that it intends to defend each of the claims at trial, the manufacturer decided to remove talc-based Baby Powder from the market in North America in May 2020, raising speculation that it was attempting to limit the liability due to the continued use of the products by adult women.
The company now faces a group of 1,000 randomly selected talcum powder cases in the federal court system, which are going through a bellwether discovery process in preparation for a series of trials that will be scheduled in the multidistrict litigation. However, if Johnson & Johnson fails to negotiate talcum powder settlements for women diagnosed with cancer, or otherwise resolve large number of cases, the company may soon face thousands of individual cases being remanded to U.S. District Courts nationwide for separate trial dates in the coming years.
"*" indicates required fields