More Than 16,500 Talcum Powder Lawsuits to Move Forward, After Federal Judge Permits Expert Testimony
April 28, 2020
By: Irvin Jackson
The U.S. District Judge presiding over all Baby Powder lawsuits and Shower-to-Shower lawsuits has cleared the way for more than 16,500 cases brought by women nationwide to proceed one step closer to trial, rejecting efforts by Johnson & Johnson to exclude plaintiffs' expert witness testimony.
Each of the lawsuits involve similar allegations, indicating regular and consistent use of the talcum powder products resulted in ovarian cancer and other injuries.
For years, Johnson & Johnson has defended the safety of their widely used talc-based products, resting much of their legal defense on the argument that general causation experts should be prevented from testifying at trial. However, in a 141 page opinion (PDF) issued on Monday, U.S. District Judge Freda L. Wolfson determined that expert opinions offered by plaintiffs are sufficiently reliable and sound, allowing the cases to proceed.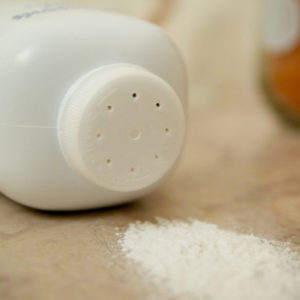 Given common questions of fact and law presented in complaints filed by women nationwide, all federal talcum powder cases have been centralized before Judge Wolfson in the District of New Jersey, for coordinated discovery and pretrial rulings as part of an MDL, or multidistrict litigation.
Prior to scheduling cases for trial, Judge Wolfson heard arguments over the parties' challenges to the admissibility of expert witness testimony under the federal Daubert standard, which requires that the opinions meet an evidentiary standard to ensure they are reliable enough to present to a jury.
Following oral arguments presented last summer, the decision has been delayed by a series of new reports published in medical and scientific journals, as well as a Baby Powder recall issued in October 2019, after the FDA detected asbestos in the Johnson & Johnson talcum powder.
While Judge Wolfson did limit some of the opinions that may be presented by the plaintiffs' experts, general causation testimony that Johnson & Johnsons talcum powder can cause cancer based on epidemiological studies will be allowed.
"Where, as here, the causation experts' opinions are based on facts, a reasonable investigation (including documented findings), and traditional technical/mechanical expertise, and the experts provide a reasonable link between the information and procedures they use and the conclusions reached, the Daubert requirements are met," according to the opinion issued April 27. "To the extent any of the causation experts' analyses are 'shaky but admissible', Defendants ought to raise these issues on cross-examination before the fact finder."
Over the coming months, Judge Wolfson will likely establish a "bellwether" process, where a small group of representative cases will be selected for early trial dates to help gauge how juries may respond to evidence and testimony that is likely to be repeated throughout thousands of claims.
Following a series of massive losses at trial in state courts, after failing to exclude plaintiffs expert witnesses under the federal Daubert standard, it is expected that Johnson & Johnson will face substantial pressure to consider negotiating talcum powder settlements for women diagnosed with ovarian cancer, or the manufacturer could face years of trials throughout the federal court system.
"*" indicates required fields