Johnson's Baby Powder Settlement Negotiations Have Included Threat To Tie Up Cases in J&J Bankruptcy Plan: Report
July 19, 2021
By: Irvin Jackson
Johnson & Johnson currently faces more than 30,000 Baby Powder lawsuits and Shower-to-Shower lawsuits brought by women who developed ovarian cancer and other injuries, posing billions in liability for the company and its subsidiaries. However, as settlement negotiations continue, a new report indicates Johnson & Johnson is threatening to pursue a plan where it would spin off the talcum powder liabilities into a new entity, which would then attempt to file for bankruptcy.
An exclusive report by Reuters News sites multiple sources that indicate attorneys for Johnson & Johnson have taken the position during the Baby Powder settlement negotiations the company could pursue the complex bankruptcy plan if they fail to reach an agreement to settle for lower payouts.
While experts suggest it is extremely questionable whether Johnson & Johnson and its subsidiaries could successfully avoid liability through the plan, it would certainly delay progress in the litigation and further delay thousands of women from obtaining compensation for their ovarian cancer diagnosis.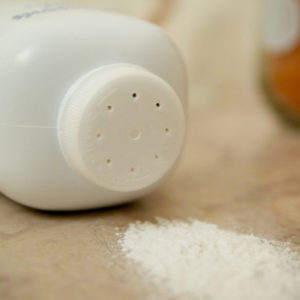 Talcum Powder Liability
Johnson & Johnson has been fighting the cases for the better part of a decade, and previously maintained that it would not settle talcum powder cancer cases and intended to defend the safety of their iconic product through litigation. However, that strategy appears to have changed following a series of massive setbacks in Court over the past year.
While most of the talcum powder litigation is currently pending in the federal court system, where the Court is preparing a small group of bellwether cases for early trial dates, Johnson & Johnson has already been hammered with massive verdicts in a number of state court cases that went before juries in recent years.
Just a few months ago, the U.S. Supreme Court refused to review a $2.1 billion verdict awarded to 20 women diagnosed with ovarian cancer in 2018, after a Missouri state court jury found that the company should be sharply punished for withholding information from users and marketing the Baby Powder products as safe.
Johnson & Johnson previously told investors it would be able to dismiss the federal litigation, arguing that expert testimony supporting the link between talcum powder and cancer was not strong enough to meet the Daubert standard required in the federal court system. However, the U.S. District Judge presiding over the litigation rejected that argument last year, clearing the way for the first federal trials that are likely to begin next year.
While the outcome of these "test" trials will not be binding on other claims, they will provide a strong signal about the extent of liability Johnson & Johnson may face if it is unable to reach Baby Powder settlements with thousands of women diagnosed with ovarian cancer after regular use of the talc-based powders for feminine hygiene.
"*" indicates required fields