Deaths from Traffic Accidents Declined in 2019, For Third Year In a Row: NHTSA
May 07, 2020
By: Russell Maas
A new report released by federal highway safety officials indicates the number of traffic accident deaths dropped last year, marking 2019 the third consecutive annual decrease.
The U.S. National Highway Traffic Safety Administration (NHTSA) released its 2019 motor vehicle fatalities report on May 5, indicating deaths among drivers, passengers, motorcyclists, pedestrians and cyclists all decreased last year. The report attributes the decreases to the rise of new auto safety technologies, as well as federal, state and local efforts to enhance traffic safety.
Preliminary data indicates an estimated 36,120 people died in traffic accidents in the United States last year, which is a decrease of 440 deaths (1.2%) when compared to 2018. The decrease is the third straight drop since the number of deaths peaked in 2016.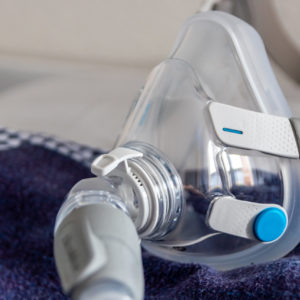 Did You Know?
Millions of Philips CPAP Machines Recalled
Philips DreamStation, CPAP and BiPAP machines sold in recent years may pose a risk of cancer, lung damage and other injuries.
Learn More
Officials recorded decreases in almost every major traffic safety category, with fatalities among drivers down 3%, passenger deaths down 4%, motorcyclist fatalities down 1%, pedestrian deaths down 2% and bicyclist deaths down 3%.
The decrease in fatalities was not concentrated to any specific states, with the report indicating nine out of 10 regions saw decreases in traffic-related fatalities.
The agency noted the decrease was not related to less vehicle miles traveled in 2019, which actually increased by 28.8 billion miles last year, when compared to 2018.
According to past data, if the preliminary estimates are reflected in the final data, the fatality rate per 100 million vehicle miles traveled would be the second lowest since NHTSA started recording fatal crash data in 1975.
Improved Vehicle Safety Measures
Officials indicate that while the exact reason for the consecutive decline in fatalities is unknown at this time, contributions by the automobile industry and federal, state and local officials to improve highway and vehicle safety are likely the driving forces.
NHTSA Deputy Administrator James Owens stated the NHTSA's top safety mission has been to provide effective behavioral safety programs, accrediting the success to efforts by the agency's safety partners at the state and local levels.
One of the most recent efforts by the NHTSA was executed in February, when the agency released $562 million in grants specifically issued to help state and local law enforcement agencies to enhance their traffic safety efforts to reduce risky driving behaviors. The funds were granted to the Offices of Highway Safety in all 50 states, the District of Columbia, U.S. territories, and the U.S. Department of the Interior's Bureau of Indian Affairs.
Over the last several years, the NHTSA and other agencies have worked with vehicle manufacturers to improve vehicle safety technology, specifically with the intent of preventing distracted driving collisions, which account for nearly 95% of all roadway accidents, according to the agency.
In March 2016, NHTSA officials were able to get 20 automobile manufacturers, which account for more than 90% of the nation's vehicle fleet, to publicly commit to implementing automatic emergency braking (AEB) technology in all standard lightweight vehicles, rather than charging a premium to consumers to add the technology as a luxury feature.
A recent report issued by the Insurance Institute for Highway Safety (IIHS) on April 16, 2020 found that AEB, blind spot warning (BSW) and forward collision warning (FCW) systems, which have been three systems heavily sought after by consumers purchasing new vehicles, prevent bodily injury claims by more than 15%.
Previous studies have found forward collision warning and AEB systems are able to reduce front-to-rear crashes by nearly half. In a study involving Acura, Fiat Chrysler, Honda, Mercedes-Benz, Subaru and Volvo vehicles, the combination for the two technologies reduce crash severity by 50%.
"*" indicates required fields