Johnson & Johnson Ordered To Pay $37M In Talcum Powder Mesothelioma Trial
September 12, 2019
By: Irvin Jackson
A New Jersey jury has determined that Johnson & Johnson should be forced to pay $37.3 million to four plaintiffs who developed mesothelioma due to side effects of asbestos in talcum powder products, such as Johnson's Baby Powder.
The verdict was returned in the Middlesex County New Jersey Superior Court earlier this week, following a two-month trial involving claims brought by Douglas Barden and his wife, Roslyn; David Etheride and his wife, Darlene; D'Angella McNeill; and William Ronning, and his wife, Elizabeth.
Each of the plaintiffs alleged that they were diagnosed with mesothelioma, a deadly form of lung cancer that is only caused by asbestos exposure, following years of using Johnson's Baby Powder, which studies have found contains particles of asbestos.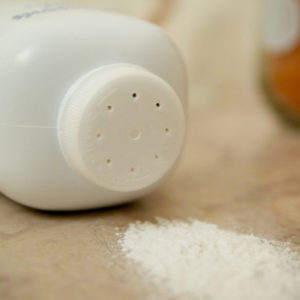 The decision came after Judge Ana Viscomi struck the entire closing argument presented by attorneys for Johnson & Johnson, indicating that the company made unfounded claims. Johnson & Johnson has filed a motion for a mistrial as a result indicating that it will also examine its options for an appeal of the verdict.
Johnson & Johnson currently faces nearly 12,000 Johnson's Baby Powder lawsuits and Shower-to-Shower lawsuits pending in courts nationwide, each raising similar claims that the manufacturer has known for decades that their products may contain asbestos and increase the risk of cancer, yet failed to warn consumers.
The company currently faces a criminal probe into what it knew about asbestos being in its talcum powder products and when it knew it.
In addition to mesothelioma lawsuits, many of the complaints involve allegations that particles included in the talcum powder may cause ovarian cancer, following years of regular application around the genitals for feminine hygiene.
A number of cases have already gone to trial at the state level, with several resulting in large verdicts for plaintiffs, often including punitive damages. Last year, a Missouri jury returned a landmark $4.7 billion verdict for 22 women diagnosed with ovarian cancer.
Most of the talcum powder litigation is current pending in the federal court system, where lawsuits filed by individuals nationwide are centralized for pretrial proceedings as part of a multidistrict litigation (MDL), which is centralized before U.S. District Judge Freda L. Wolfson in the District of New Jersey.
In the coming months, Judge Wolfson is expected to rule on Johnson & Johnson's challenges to the admissibility of certain expert witness testimony under the federal rules. However, if the Court finds that the evidence is sufficiently reliable, Johnson & Johnson could face large numbers of individual trial dates in courts nationwide in coming years.
"*" indicates required fields