Talcum Powder Asbestos Problems Result in Justice Dept. Criminal Probe of Johnson & Johnson
July 15, 2019
By: Austin Kirk
Johnson & Johnson now faces a criminal probe into what the company knew about problems with asbestos in talcum powder products, such as Johnson's Baby Powder and Shower-to-Shower, as well as when the manufacturer knew that the toxic particles may pose a health risk to consumers.
According to a report by Bloomberg News, individuals with knowledge of the investigation indicate that a grand jury has been convened in Washington, D.C., to look at documents which suggest Johnson & Johnson knew its talc supply contained asbestos or asbestos-like fibers for decades. The report indicates the criminal probe was launched by the U.S. Department of Justice.
In December, Reuters published a special report indicating internal documents show  Johnson & Johnson found asbestos in its talc during at least three different laboratory tests from 1972 to 1975, but never reported its findings to the FDA.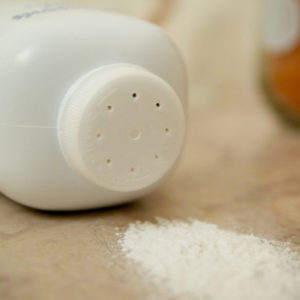 The investigation found mention of the tests in a 1997 lawsuit filed against Johnson & Johnson. According to data highlighted in the Reuter's investigation, it appears that Johnson & Johnson was aware of the problems even earlier, revealing that lab reports dating back to 1957 and 1958 found evidence of asbestos in talc.
Those documents are now the focus of a criminal probe, as well as an investigation by regulators. Johnson & Johnson officials issued an SEC filing in February, indicating it has received subpoenas from both the Justice Department and the Security Exchange Commission (SEC) as a result of investigations into the talcum powder asbestos problems. However, this latest report is the first indication that the company faces a full DOJ criminal investigation or grand jury.
According to Bloomberg, the Justice Department did not respond to requests for comment, and Johnson & Johnson officials say they are fully cooperating with the investigation.
Talcum Powder Lawsuits
In addition to the regulatory and criminal probes, Johnson & Johnson currently faces nearly 12,000 Johnson's Baby Powder lawsuits and Shower-to-Shower lawsuits pending in courts nationwide, each raising similar claims that the manufacturer has known for decades that their products may contain asbestos and increase the risk of ovarian cancer, yet failed to warn consumers.
While Johnson & Johnson has successfully defended some cases at trial, a number have resulted in multi-million dollar damage awards, often including punitive damages designed to punish the company for failing to warn about the risks associated with their talc-based products.
Last year, a Missouri jury returned a landmark $4.7 billion verdict for 22 women diagnosed with ovarian cancer, and analysts have suggested that a string of recent losses suggest that juries already do not find the defense of talcum powder safety credible.
Most of the talcum powder ovarian cancer lawsuits are pending in the federal court system, where the proceedings have been centralized before U.S. District Judge Freda L. Wolfson in the District of New Jersey.
As part of the coordinated pretrial proceedings, Judge Wolfson is expected to rule on challenges to the admissibility of expert witness testimony under federal law this summer. If the Court determines that plaintiffs have sufficiently reliable evidence to proceed to trial in the federal court system, it is expected that a small group of "bellwether" cases will be set for trial.
While the outcomes of these early trial dates will not be binding on other claims, they may help the parties gauge how juries will respond to certain evidence and testimony that will be repeated throughout the litigation, and help facilitate potential talcum powder settlements or otherwise resolve the litigation without the need for thousands of individual cases to be set for trial nationwide.
Leslie

July 19, 2019 at 3:42 am

I have trusted Johnson and Johnson with the lives of my four children and with my own life since I was a teenager! That is how long I have been using their baby powder product for feminine hygiene! I can't believe this is happening! God help us all!

Shanna

July 18, 2019 at 11:46 am

I had mentor smooth saline 2010. I have been diagnosed with a very rare autoimmune disease I am on chemo for treatment and a list of other medicines also I have had numerous surgeries in issues due to this. Please contact me.
"*" indicates required fields