Recalled Medical Devices Fast-Tracked Through FDA Approval Process Were Often Based on Flawed, Older Designs: Study
January 16, 2023
By: Irvin Jackson
For quite some time, critics have raised concerns about the FDA's fast-track approval program, which allows new medical devices to be introduced with very limited research and clinical trials, if the design is deemed to be a substantial equivalent of earlier devices. But now, a new study appears to show the inherent dangers of the process.
The U.S. Food and Drug Administration (FDA)'s 510(k) approval process has been used to introduce a wide variety of widely marketed medical devices, which were approved with limited testing to ensure they are safe and effective. The process also allows new devices to be introduced based upon designs of prior devices, which were themselves often approved through the fast-track process.
The agency has received sharp criticism for expanding the definition of "substantially equivalent," allowing manufacturers to use the process even when they go on to market the new devices as an innovative or breakthrough technology, which may be radically different from their predecessors.
In findings published last week in the Journal of the American Medical Association (JAMA), researchers found that many devices approved through this program are based on devices that actually had to be recalled from the market due to potential design problems. Researchers found that the devices based on those designs had a higher risk of being recalled themselves.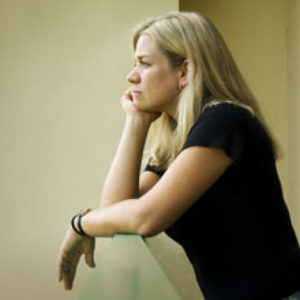 Researchers from a collection of medical schools around the country, including Harvard, University of California San Francisco, Yale and others conducted a cross sectional analysis of 156 cases of medical devices that were authorized through the 510(k) program, which were later subjected to Class I recalls between 2017 and 2021.
The FDA issues a Class I recall, the most serious recall classification, when the agency determines a problem with a medical device could lead to serious injury or death.
The study looked at these recalled medical devices and evaluated the older devices that were used to gain approval through the 510(k) process, and found that 44.1% of the devices were based on an older device that was also subject to a Class I recall.
The findings indicate that if a 510(k) approved medical device is based on a device which had a previous Class I recall, the new device is more than six times more likely to be subjected to a Class I recall itself.
"Many 510(k) devices subjected to Class I recalls in the US use predicates with a known history of Class I recalls. These devices have substantially higher risk of a subsequent Class I recall," the researchers concluded. "Safeguards for the 510(k) pathway are needed to prevent problematic predicate selection and ensure patient safety."
FDA 510(k) Fast-Track Approval Process Concerns
Many critics say that since the 510(k) program's inception in the 1980s, the term "substantially equivalent" has become nearly meaningless.
At the same time, concerns have emerged about problems with several devices implanted into the human body, such as metal-on-metal hip replacements and   transvaginal surgical mesh, many of which were introduced under the "substantial equivalent" test, with little pre-market testing to ensure they were safe. These same manufacturers engaged in marketing for their products that extolled the virtues of the devices, claiming that they involved "revolutionary" designs and provide vast improvements over older devices.
The fast track approval process was originally intended for non-critical medical devices, such as band-aids and tongue suppressors. However, the "substantially equivalent" program has expanded over the years to include numerous medical implants, including surgical mesh, artificial joint implants, defibrillators, stents and other critical devices that are permanently implanted into the human body.
It is only after these newer devices are on the market for several years, and often widely used among thousands of patients, that critical safety flaws may be identified through post-marketing adverse event data.
"*" indicates required fields