Supreme Court Rejects J&J Bid to Overturn $302M Vaginal Mesh Lawsuit Award
February 23, 2023
By: Irvin Jackson
Johnson & Johnson will be forced to pay a $302 million verdict awarded to the state of California, after the U.S. Supreme Court rejected a bid to overturn a vaginal mesh lawsuit payout, which involved allegations that the company misrepresented the risks associated with use of mesh implants sold to consumers and doctors in California.
Over the past decade, problems have been linked to the design of various transvaginal mesh products sold by Johnson & Johnson and other companies for treatment of pelvic organ prolapse and female stress urinary incontinence, causing women to suffer painful and devastating injuries, such as infections, erosion of the mesh into the vagina and organ perforation.
More than 100,000 women have pursued vaginal mesh lawsuits against manufacturers like Johnson & Johnson, Bard, Boston Scientific and others, resulting in billions paid in settlements and jury awards in recent years. However, a number of claims have also been pursued by state governments and third party payers responsible for costs associated with the defective and dangerous designs that plagued many products.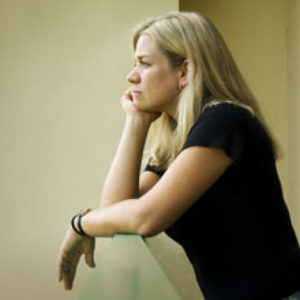 In May 2016, the California Department of Justice filed a lawsuit against Johnson & Johnson after an investigation determined the manufacturer misrepresented the frequency and severity of transvaginal mesh complications.
In early 2020, a California judge ordered Johnson & Johnson to pay the state $344 million in damages due to its deceptive marketing of transvaginal mesh products. That award was later reduced to just over $300 million.
The manufacturer appealed the case up to the Supreme Court after losing previous appeals throughout the federal court system. Johnson & Johnson argued it was not warned fairly that it could face such a steep fine, and claims it has not been proven that its marketing materials reached California consumers.
However, on February 21 the Supreme Court issued an order list (PDF) announcing it would not review the case, letting earlier verdicts against Johnson & Johnson stand. There was no explanation given for the decision.
Vaginal Mesh Products Not Safe or Effective, FDA Says
In April 2019, the FDA announced that it was removing all remaining transvaginal mesh products from the market, after finding that manufacturers have not established that the mesh is safe or effective. However, Johnson & Johnson's Ethicon unit has not had a vaginal mesh product on the market in some time.
Most of the products were introduced under a controversial FDA "fast track" approval process, which allowed manufacturers to introduce new products based on the design of prior mesh products, without conducting thorough research to evaluate the safety or effectiveness of the specific designs before they were widely used by the medical community.
The litigation over transvaginal surgical mesh has been one of the largest mass torts in U.S. history, with tens of thousands of women filing cases nationwide. Over the past few years, various different manufacturers have reached transvaginal mesh settlements to resolve most of the claims pending, but new claims continue to be filed by women who experience problems with the products.
Although the transvaginal mesh products are no longer commercially available, they remain implanted in the bodies of tens of thousands of women throughout the United States, and continue to cause complications and the need for risky surgery to try to remove the mesh when it fails.
"*" indicates required fields