Transvaginal Mesh Removed From Market Following Years of Lawsuits, Thousands of Devastating Problems
April 17, 2019
By: Irvin Jackson
Following more than 100,000 reports involving painful and debilitating problems with transvaginal mesh, and years of calls by consumer advocates to remove the products from the market, federal regulators announced on Tuesday that all remaining manufacturers must immediate stop selling surgical mesh intended for treatment of pelvic organ prolapse (POP).
The FDA issued a press release on April 16, indicating that transvaginal mesh will be removed from the market, since the manufacturers failed to provide reasonable assurances that the products are safe or effective.
Over the past decade, growing concerns have emerged about the risk of painful and devastating injuries associated with pelvic organ prolapse mesh implanted transvaginally, including infections, erosion of the mesh into the vagina and organ perforation.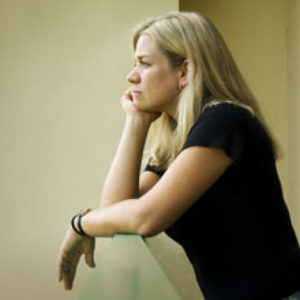 Manufacturers like Ethicon, C.R. Bard, Boston Scientific and others have faced more than 100,000 lawsuits brought by women nationwide, and paid out billions in financial compensation to resolve claims alleging that the transvaginal mesh was defective and unreasonably dangerous. However, at least two manufacturers continued to market and sell the products surgical mesh for treatment of pelvic organ prolapse.
According to the FDA, Boston Scientific and Coloplast failed to provide sufficient support to justify keeping the products on the market, after the agency decided to reclassify the mesh as class III medical devices, meaning high risk, in 2016.
As part of the reclassification, companies continuing to sell transvaginal mesh were required to file for premarket approval and show that the devices were safe and effective, which they failed to do. The agency now indicates that the companies have ten days to explain how they intend to remove transvaginal mesh from the market.
"In order for these mesh devices to stay on the market, we determined that we needed evidence that they worked better than surgery without the use of mesh to repair POP," Dr. Jeffrey Shuren, director of the FDA's Center for Devices and Radiological Health, said in the press release. "That evidence was lacking in these premarket applications, and we couldn't assure women that these devices were safe and effective long term."
The decision came after a February advisory committee meeting during which doctors, scientists and other stakeholders discussed what it would take to prove that vaginal mesh products were safe, effective, and worth the potential health risks.
Public Citizen, a consumer watchdog group, applauded the ban, but noted that the FDA could have saved thousands of women pain and suffering if it had agreed to ban the devices in 2011, when Public Citizen petitioned the agency to issue a transvaginal mesh recall, after reaching these same conclusions eight years earlier.
"Although we welcome this long-overdue action, this ban comes too late for the thousands of women who have been irreparably harmed by these devices, long after the FDA knew the devices had not demonstrated a reasonable assurance of safety'," Dr. Michael Carome, director of Public Citizen's Health Research Group, said in a press release. "Since at least 2011, there has been clear evidence that these products are unsafe for treating pelvic organ prolapse and lack any clinically significant benefits in comparison to nonmesh products."
The decision makes the U.S. one of a growing number of countries banning or restricting the implants. Over the last year and a half, the use of vaginal mesh products has been suspended in the United Kingdom and banned outright in Australia, due to what regulators in those countries also say is unreasonable risk.
Transvaginal Mesh Litigation
The litigation over transvaginal surgical mesh has been one of the largest mass torts in U.S. history, with tens of thousands of women filing cases nationwide.
Following several years of litigation, various different manufacturers have reached vaginal mesh settlements to resolve groups of claims involving problems with products manufactured by Endo's AMS, C.R. Bard, Boston Scientific, Ethicon and others.
The number of cases began to increase rapidly after July 2011, when the FDA warned that it had received thousands of adverse event reports involving problems with vaginal mesh products between January 2008 and December 2010.
After a review of all available data, the FDA concluded that there was no evidence that transvaginal mesh provides any additional benefits when compared to more traditional surgery for treatment of pelvic organ prolapse and sent a letter to several manufacturers in early 2012, ordering that they conduct additional studies and trials to evaluate the safety of transvaginal mesh products, and establish whether they pose an unreasonable risk of injury for women.
Since then, most manufacturers have decided to voluntarily stop making the devices to avoid the need to spend money studying the safety of products they had sold for years.
In January 2016, the FDA reclassified transvaginal mesh products as class III medical devices, meaning they are considered high risk. This meant that all of the devices had to meet the agency's most stringent pre-market approval requirements. Tuesday's announcement indicates they failed to do so.
The FDA recommends that women who have transvaginal mesh in place continue their annual and other routine check-ups. They do not need to take any additional action if they are not experiencing problems.
Women who do experience issues such as persistent vaginal bleeding, discharge, pelvic organ pain or pain during sex should contact their healthcare professional and let them know they have a transvaginal mesh in place. The FDA recommends women who were planning to undergo transvaginal mesh surgical repair procedures talk to their doctor about other alternatives.
Françoise

March 8, 2022 at 1:22 am

I would like if you could check the Aris strip from Coloplast. Not only is it used for stress urinary incontinence but it is also used for prolapse and as you removed these strips, it would be good if the Aris strip was removed
"*" indicates required fields