Fate Of Transvaginal Mesh In The U.S. May Be Determined By Upcoming Hearing
December 14, 2018
By: Austin Kirk
Following more than 100,000 reports of severe and devastating problems with transvaginal mesh experienced by women in recent years, a meeting of scientists and health experts next year may heavily influence the continued use of the products in the United States. 
On December 10, the FDA published a Federal Register Notice, announcing a meeting of its Obstetrics and Gynecology Devices Panel of its Medical Devices Advisory Committee, which will take place on February 12. The meeting will involve discussions on the safety and effectiveness of transvaginal mesh.
The meeting comes amid growing debate over whether transvaginal mesh have a place in health care, given the high level of risk and questionable effectiveness.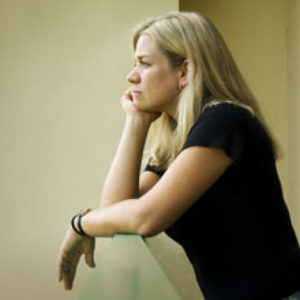 Manufacturers of transvaginal mesh have faced over tens of thousands of product liability lawsuits in recent years, each raising similar concerns that the devices were introduced without adequate research or warnings.
Design defects associated with surgical mesh sold by Ethicon, C.R. Bard, Boston Scientific and other manufacturers have been linked to reports of severe complications among women, including infections, erosion of the mesh into the vagina and organ perforation.
Over the last year, the use of vaginal mesh products has been suspended in the United Kingdom and banned outright in Australia, due to what regulators in those countries say is unreasonable risk.
The advisory meeting set for next year is designed to inform the FDA on which direction U.S. regulators should take. While the advisory committee's determinations are not binding, the FDA often leans heavily on their recommendations for its decision-making process.
"FDA is convening this meeting to seek expert opinion on the evaluation of the risks and benefits of these devices," the Federal Register Notice states. "The Committee will be asked to provide scientific and clinical input on assessing the effectiveness, safety, and benefit/risk of mesh placed transvaginally in the anterior vaginal compartment, as well as identifying the appropriate patient population and physician training needed for these devices."
The agency is accepting public comments on the meeting until January 27.
Vaginal Mesh Litigation
The litigation over vaginal mesh products has been one of the largest mass torts in recent years, with the number of cases beginning to increase rapidly after July 2011, when the FDA warned that it had received thousands of adverse event reports involving problems with vaginal mesh products between January 2008 and December 2010.
After a review of all available data, the FDA concluded that there was no evidence that transvaginal mesh provides any additional benefits when compared to more traditional surgery for treatment of pelvic organ prolapse.
In early 2012, the FDA sent a letter to several manufacturers of these products, ordering that they conduct additional studies and trials to evaluate the safety of transvaginal mesh products, and establish whether they pose an unreasonable risk of injury for women. Since then, a number of manufacturers have decided to stop making the devices to avoid the need to spend money studying the safety of products they have sold for years.
Following several years of litigation, various different manufacturers have reached vaginal mesh settlements to resolve groups of claims involving problems with products manufactured by Endo's AMS, C.R. Bard, Boston Scientific, Ethicon and others.
"*" indicates required fields