Johnson & Johnson Mesh Sales Practices Result In $344 Million Verdict for California State
February 03, 2020
By: Irvin Jackson
A California judge has ordered Johnson & Johnson and its Ethicon subsidiary to pay the state $344 million in damages as a result of the deceptive marketing of transvaginal mesh products, which state prosecutors say endangered women.
The verdict was handed down last week in California Superior Court, in what California Attorney General Xavier Becerra indicates was the first of its kind as a civil penalty, following a nine-week trial held last summer.
Over the past decade, problems have been linked to the design of transvaginal mesh products sold by Johnson & Johnson and other companies for treatment of pelvic organ prolapse and female stress urinary incontinence, causing women to suffer painful and devastating injuries, such as infections, erosion of the mesh into the vagina and organ perforation.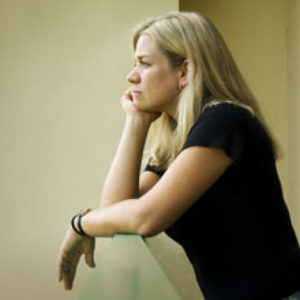 More than 100,000 product liability lawsuits have been brought by individual women who experienced transvaginal mesh complications, and manufacturers like Johnson & Johnson, Bard, Boston Scientific and others have paid out billions in financial compensation to settle claims alleging that the mesh was defective and unreasonably dangerous.
In May 2016, the California Department of Justice filed a lawsuit against Johnson & Johnson after an investigation determined that the manufacturer misrepresented the frequency and severity of transvaginal mesh complications.
The ruling was handed down by San Diego Superior Court Judge Eddie Sturgeon, who ordered the company to pay just under $344 million in penalties to the state. According to a press release issued by Becerra on January 30, the ruling is the first time a court has determined Johnson & Johnson engaged in illegal and deceptive business practices in promoting its pelvic mesh products.
"Johnson & Johnson intentionally concealed the risks of its pelvic mesh implant devices. It robbed women and their doctors of their ability to make informed decisions about whether to permanently implant the products in patients' bodies," Becerra said in the press release. "Johnson & Johnson knew the danger of its mesh products but put profits ahead of the health of millions of women. Today we achieved justice for the women and families forever scarred by Johnson & Johnson's dishonesty."
The California verdict follows a $117 million settlement over similar claims with 42 states in October, and a $10 million settlement with Washington state. Johnson & Johnson has indicated it intends to appeal the ruling.
In April 2019, the FDA announced that it was removing all remaining transvaginal mesh products from the market, after finding that manufacturers have not established that the mesh is safe or effective. However, Johnson & Johnson's Ethicon unit has not had a vaginal mesh product on the market in some time.
The litigation over transvaginal surgical mesh has been one of the largest mass torts in U.S. history, with tens of thousands of women filing cases nationwide. Over the past few years, various different manufacturers have reached transvaginal mesh settlements to resolve most of the claims pending, but new claims continue to be filed by women who experience problems with the products.
"*" indicates required fields