More Than 600 Allergan Breast Implant Lawsuits and Class Action Claims Pending in Federal MDL
May 04, 2021
By: Irvin Jackson
According to recent court filings, there are currently more than 600 breast implant lawsuits filed against Allergan throughout the federal court system over the recalled Biocell design, which featured a macrotextured surface that may increase the risk of women developing a rare form of cancer, now commonly referred to as breast implant-associated anaplastic large cell lymphoma (BIA-ALCL).
Given common questions of fact and law presented in complaints filed in U.S. District Courts nationwide, the claims are current all centralized in the District of New Jersey as part of an MDL, or multidistrict litigation, where U.S. District Judge Brian R. Martinotti is presiding over coordinated discovery and pretrial proceedings.
Allergan Biocell implants have been linked to nearly all BIA-ALCL cases reported to date, involving cancer that develops in the tissue surrounding the implant. However, since many women still have the recalled implants in their bodies, as more cases of the breast implant lymphoma are diagnosed in the coming months and years, it is expected that the the size of the litigation will continue to grow.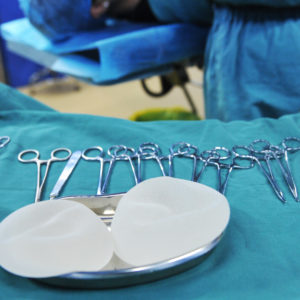 In a case management order (PDF) issued on April 30, Judge Martinotti outlined the current status of the litigation, indicating that 602 individual cases and one putative class action are now pending in his court.
The parties recently met with a retired magistrate judge, who has been appointed to serve as special master in the litigation, helping manage the cases, and address disputes that arise between the parties.
Earlier this year, Judge Martinotti rejected an attempt by the manufacturer to dismiss the Biocell implant lawsuits, allowing plaintiffs to proceed with claims based on failure to warn due to inadequate reporting of incidents and other problems. Therefore, the parties are continuing with discovery in preparation for a series of early "bellwether" trials, which are typically scheduled to help gauge how juries are likely to respond to certain evidence and testimony that will be repeated throughout the claims.
The Court has scheduled a series of case management conferences over the coming months, which will be held over Zoom on May 18, June 15 and July 10, 2021.
Leeann

May 19, 2022 at 1:25 pm

I have had my mentor saline since 2005 always have had small burning pains just thought it was part of the deal or what comes with wanting to be D cup.! Muscles ache almost died from blood poising this Jan I have never been able to share my story. ! My doctor died After only two years of my surgery it's been acarey

Maria E.

April 17, 2022 at 9:43 pm

My name is Maria,I had mastectomy for Breats cancer. The plastic surgery put Mentor implant , last year's to change This implant.and put Natrelle implant For Allergan. Now I,worry because and pain in my chest, my Dr recommended Magnetic resonance. Now afraid for this.

Jaime

June 21, 2021 at 4:49 am

I currently have 2 ruptured Biocell implants (implanted 2016, ruptured 2020). I currently have an enlarged right supraclavicular lymph node, and a series of resulting ailments. I have been unable to get insurance coverage for removal and was only recently made aware of the recall. Please advise the best course of action.
"*" indicates required fields