AARP, Fortune Urge Caution In Weighing Risks of da Vinci Robotic Surgery
December 16, 2013
By: Irvin Jackson
As concerns over the risks associated with da Vinci robotic surgery continue to mount, a number of different reports are warning patients that the use of this groundbreaking medical technology may not be the best choice for their surgery, despite aggressive marketing campaigns by the manufacturer of the da Vinci Surgical System in recent years.  
This month's edition of AARP Magazine contains a story urging its members to carefully weigh the benefits and risks of the da Vinci robot surgery. The report indicates that while hospitals may promote the benefits of the expensive machine it purchased in recent years, more and more doctors are expressing concerns that there may be no benefit provided by the robot during most procedures, and there could be serious risks of complications.
Another report published in Fortune magazine last week, by senior editor Ryan Bradley, described the current period as the "awkward adolescence" of robot surgery, highlighting a recent study that found little added benefit for robotic hysterectomies over traditional procedures, and suggesting that the quick adoption of robotic procedures may be partially caused by hospitals attempting to secure a return on the millions spent to purchase the da Vinci robot and train physicians.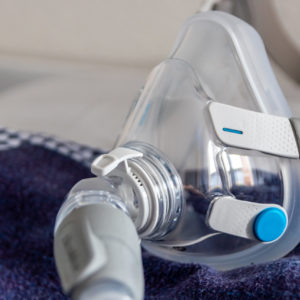 Did You Know?
Millions of Philips CPAP Machines Recalled
Philips DreamStation, CPAP and BiPAP machines sold in recent years may pose a risk of cancer, lung damage and other injuries.
Learn More
The da Vinci Surgical System is a remote control robot featuring four arms that are controlled by a surgeon through the use of hand and foot controls while sitting at a console that provides a virtual reality representation of the patient's internal organs. It has been heralded as a breakthrough technology, resulting in smaller incisions and quicker recovery times.
The surgical robot has been purchased by thousands of hospitals throughout the U.S. in recent years, and it has been used for a number of different urologic, laparoscopic, gynecologic and non-cardiovascular thoracoscopic surgical procedures and thoracoscopically assisted cardiotomy procedures.
The AARP story highlights the case of Paul Elliot, who had robotic prostate removal surgery in 2010. According to the story, Elliott suffered nerve damage from the position he was placed in during surgery, which involved the da Vinci robot, and how he has never regained full use of his left hand.
The story brings to light a rarely mentioned risk of the da Vinci robot; that of nerve damage from the patient's position on the operating table during prolonged robotic surgery. It joins a list of other concerns surrounding the technology, including reports of burns, tears and other internal injuries that have been experienced by a number of patients due to inadequate training of physicians or problems with the machine.
Both of the reports point to the aggressive marketing for the robot, which has led to about 2,000 of the $1.5 to $2.3 million devices placed in hospitals nationwide. The AARP article says that the 30% annual growth in the number of da Vinci robot surgeries is being largely attributed to marketing and the "wow factor" of the robot, instead of as a result of surgical successes.
Da Vinci Robotic Surgery Problems
The articles come amid a number of prominent reports that have raised concerns about the safety of robotic surgery, including a da Vinci robot recall issued on December 3, which impacted about 1,400 components that may experience problems where the robotic arms stall during surgery. At least one incident stemming from the issue resulted in an imprecise cut during surgery. If the problem affects one arm per robot on the market, that would mean nearly three-quarters of da Vinci robots nationwide could be affected. The robotic arms on some of those units have to be replaced, according to the FDA and Intuitive Surgical, the manufacturer of the device..
In May, Intuitive Surgical issued a warning to health care providers about problems with the da Vinci robot cauterizing scissors, which are known as "Hot Shears", indicating that the components may develop micro-cracks that allow electrosurgical energy to "leak" to nearby tissue and cause thermal injury or burns to internal organs. This issue was consistent with a number of reported problems experienced by robotic surgery patients, where doctors found that the electrical current used to cut and cauterize tissue during surgery "arched" outside of the surgical field and injuries nearby organs or tissue.
In October, Citron Research issued an investment report that criticized Intuitive Surgical over how it has handled da Vinci surgery concerns, warning investors away from the company's stock. Citron identified more than 2,332 adverse events reported to the FDA's MAUDE (Manufacturer and User Facility Device Experience) database over the first eight months of 2013. This compares with 4,603 reports received for the 12 year period between 2000 and 2012.
Reports included cases of bowel perforations, serious injuries and deaths, with many of the cases appearing to be years old and only surfacing now because of the ongoing da Vinci robot lawsuits  filed against Intuitive Surgical by patients nationwide. Citron indicated that all of the complaints appear to have addendums from Intuitive Surgical that suggest the manufacturer is attempting to dodge any and all responsibility.
"*" indicates required fields