Abilify Gambling Addiction Risk Known to Bristol-Myers Squibb Since At Least 2010, Lawsuit Claims
September 16, 2016
By: Irvin Jackson
Bristol-Myers Squibb and Otsuka Pharmaceuticals continue to face an increasing number of Abilify lawsuits across the U.S., involving claims that the antipsychotic medication caused severe gambling addictions and other compulsive behaviors. 
According to allegations raised in one of the latest cases to join the litigation, the drug makers have known about the Abilify abilify gambling addiction risk for years, yet withheld critical warnings and information from consumers and doctors, which may have allowed many individuals to avoid suffering substantial losses, as well as damage to their overall reputation and financial stability.
In a complaint (PDF) filed in the U.S. District Court for the District of New Jersey on September 12, Cindy Himel indicates that she developed a severe gambling addiction from Abilify, which caused her to spend tens of thousands of dollars that she could not afford to lose.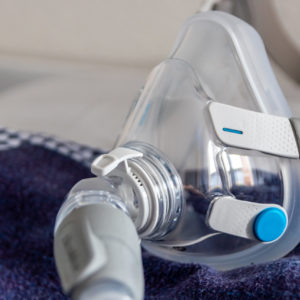 Did You Know?
Millions of Philips CPAP Machines Recalled
Philips DreamStation, CPAP and BiPAP machines sold in recent years may pose a risk of cancer, lung damage and other injuries.
Learn More
Himel was prescribed Abilify in February 2013, starting with a 2mg daily dose. In June of that year, her prescription was increased to 5mg daily, and she started to exhibit signs of uncontrollable gambling shortly thereafter. However, as a result of the drug makers' failure to warn about the link between Abilify and gambling addiction, she was unaware of the connection.
The complaint highlights several examples where Himel withdrew substantial funds from ATMs at a local casino, including more than $3,300 withdrawn over a three day period in September 2013, another $5,500 over a week in October 2013, and another situation where she gambled away about $1,000 in just over a half hour.
"Plaintiff was unaware that Abilify caused compulsive behavior, and until recently, did not associate past compulsive behavior with Abilify," the lawsuit states. "In stark contrast, Defendants were aware since at least 2010 of the causal link between compulsive behavior and Abilify."
Abilify (ariprazole) is one of the top-selling brand name medications on the market in the United States, generating sales in excess of $6 billion per year, and widely used by millions of Americans for treatment of schizophrenia, bipolar disorder and other major depressive disorders. It is also widely used off-label to treat irritability, aggression, mood swings and other behavior issues. Patented by Otsuka scientists, it is distributed in the U.S. by Otsuka and Bristol-Myers Squibb.
Although compulsive gambling warnings were added to Abilify in several other countries a number of years ago, the drug has been sold in the United States without any mention that it may cause users to engage in unusual compulsive behaviors. In addition, a number of studies and adverse event reports submitted for years have suggested that users developed uncontrollable gambling addictions shortly after starting Abilify, or increasing dosage, with the compulsive behaviors stopping shortly after the medication was discontinued or dosage was decreased.
In May 2016, when the FDA required the drug makers to update the warning label and add information about the link between Abilify and gambling problems for the first time. Until then, most doctors were unaware of the importance of monitoring for the emergence of addictive behaviors among users of the medication.
Himels lawsuit and others allege that if warnings had been provided, earlier intervention may have helped individuals avoid catastrophic and long-lasting consequences gambling caused by side effects of Abilify. New warnings now encourage users to speak with their doctor immediately if they notice urges to gamble, or engage in compulsive shopping, eating or sexual activity.
There are current dozens of cases pending nationwide, seeking financial compensation for substantial gambling losses and the damage caused to individuals' financial stability, employment, family relations and overall quality of life. As Abilify gambling lawyers continue to review and file cases in the coming months and years, it is widely expected that hundreds, if not thousands, of claims will be brought nationwide.
Rachel

September 20, 2016 at 4:46 am

My son has been taking ability off and on for years. He has gained so much weight and very distructive, outbursts of rage. The house we lived in before we got sued for damages of the walls were he would have outburst. And we have the same going on now. One minute he can be so emotional and then turn to angry and destructive.
"*" indicates required fields