Abilify May Be Linked to Gambling Problems, Impulse Control Side Effects: Study
November 03, 2014
By: Irvin Jackson
New research suggests that there may be a link between side effects of Abilify and severe impulse control problems, such as compulsive gambling, sex addiction and other issues that may have a severe impact an individual's life.
In a study published by the medical journal JAMA Internal Medicine late last month, researchers from the Institute for Safe Medication Practices (ISMP), Harvard Medical School and the University of Ottawa evaluated a class of drugs known as dopamine receptor agonists, which are most commonly prescribed for treatment of Parkinson's disease, restless leg syndrome and hyperprolactinemia.
Although Abilify is a partial dopamine receptor agonists, researchers found that the same signals for gambling and other impulse control problems with Abilify were seen among users of the antipsychotic medication, which is a widely used blockbuster drug generating over $6.4 billion in annual sales.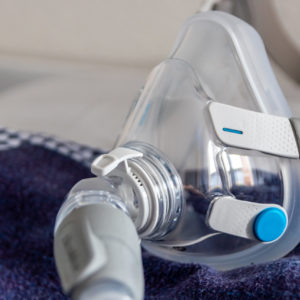 Did You Know?
Millions of Philips CPAP Machines Recalled
Philips DreamStation, CPAP and BiPAP machines sold in recent years may pose a risk of cancer, lung damage and other injuries.
Learn More
Researchers conducted a retrospective analysis of 2.7 million adverse event reports submitted to federal health regulators between 2003 and 2012, using data from the FDA Adverse Event Reporting System. The study specifically looked for cases that described abnormal behavior.
"We identified 1,580 events indicating impulse control disorders from the United States and 21 other countries: 710 for dopamine receptor agonist drugs and 870 from other drugs," the researchers reported. "The dopamine receptor agonist drugs had a strong signal associated with these impulse control disorders."
There are six FDA-approved dopamine agonists currently on the market. The Parkinson's disease drugs Mirapex and Requip were most strongly linked to incidents of impulse control problems among the dopamine receptor agonists, leading to gambling addictions and hypersexuality, and even compulsive shopping. However, a safety signal was also seen for Abilify gambling and impulse control problems, with at least 37 reports found specifically involving this one medication.
Researchers noted in their findings that drug manufacturers have failed to provide adequate warnings about the risk of impulsive behavior on the drugs, indicating that information about the risk dates back to at least 2009, when a study found that approximately 18% of patients taking a dopamine agonist for treatment of Parkinsons disease could suffer from compulsive behavior side effects.
"Our findings confirm and extend the evidence that dopamine receptor agonist drugs are associated with these specific impulse control disorders," researchers involved in the latest study concluded. "At present, none of the dopamine receptor agonist drugs approved by the FDA have boxed warnings as part of their prescribing information. Our data, and data from prior studies, show the need for more prominent warnings."
Abilify Side Effects and Concerns
Abilify (ariprazole) is the most widely used medication of those evaluated by the researchers, which was approved by the FDA in 2002 for treatment of schizophrenia, bipolar disorder and other major depressive disorders. The medication has also been widely used to treat irritability, aggression, mood swings and other behavior issues.
Amid aggressive marketing that has promoted Abilify as safe and effective, the medication has grown to become the top-selling brand name drug in the United States, generating sales of nearly $6.5 billion in 2013. A large portion of the prescriptions involve questionable use among children for conditions such as attention-deficit hyperactivity disorder (ADHD) or other disruptive behaviors.
In August 2013, the Office of the Inspector General at the Department of Health and Human Services (DHHS) launched an investigation into the prescription of Abilify, Risperdal and similar antipsychotics to children. The investigation came as concerns increased over the rampant prescription of powerful psychotropic drugs to those under the age of 18, often for psychological disorders the drugs were not designed to treat.
In recent years, there has been increasing concerns about the use of Abilify and other atypical antipsychotic medications among children and teens, potentially exposing them to a number of serious side effects, including a risk of weight gain, childhood diabetes and other health problems.
While all atypical antipsychotic medications have been associated with an increased risk of weight gain and diabetes, research has indicated that the risk of childhood diabetes from Abilify may be 7.72 percent above normal when average doses of the medication are used.
This latest study did not detail what impact on impulse control side effects of Abilify may have on children and teens, who already have less impulse control naturally than adults.
c.

December 4, 2015 at 2:31 am

3 weeks on this and suddenly I'm a compulsive online shopper. I don't think I did enough damage to sue over, but I definitely screwed my life up for at least the next few months. After spending the last 5 years of my life getting my finances in order this has been upsetting to say the least. Coming of this medication as we speak.

D. Brown

December 10, 2014 at 11:51 pm

my daughter was prescribed This medicine for PTSD, my daughter had severe side affects and SHOULD have never been given this, she was just 14 years of age. Pending lawsuit against Otsuka and treating Physician.
"*" indicates required fields