Abilify Gambling, Compulsive Behaviors Result in FDA Warning
May 04, 2016
By: Irvin Jackson
Amid mounting reports of pathological gambling, uncontrollable spending and hyper-sexual activity among users of certain antipsychotic medications, the FDA is warning that side effects of Abilify may increase the risk of harmful, compulsive behaviors. 
In a drug safety communication issued on May 3, the federal drug regulatory agency urged doctors, patients and caregivers to be on the lookout for symptoms of "uncontrollable urges to gamble, binge eat, shop, and have sex" following use of medications containing aripiprazole, which is the active ingredient in Abilify, Abilify Maintena, Aristda and generic equivalents.
In response to the reports Abilify impulse control problems, which typically stop when the medication is no longer used, the FDA indicates that users need to be on the lookout for uncontrollable and excessive urges to gamble, shop, have sex or engage in other potentially harmful behaviors while using the drugs. The agency indicates that patients should contact their doctor as soon as possible if they or a family member experiences any of these uncontrollable urges.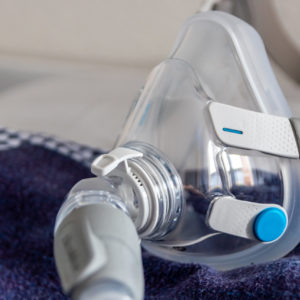 Did You Know?
Millions of Philips CPAP Machines Recalled
Philips DreamStation, CPAP and BiPAP machines sold in recent years may pose a risk of cancer, lung damage and other injuries.
Learn More
The move comes as a growing number of individuals throughout the United States are currently pursuing Abilify gambling lawsuits against AstraZeneca for failing to adequately warn about the risk of compulsive behaviors, which may lead to financial ruin, damage to reputation or family relationships and other long-term impacts on an individuals overall quality of life.
"Although pathological gambling is listed as a reported side effect in the current aripipazole drug labels, this description does not entirely reflect the nature of the impulse-control risk that we identified," the FDA warning states. "In addition, we have become aware of other compulsive behaviors associated with aripiprazole, such as compulsive eating, shopping and sexual actions. These compulsive behaviors can affect anyone who is taking the medicine."
The updated Abilify warning labels will include warnings regarding all of these compulsive behaviors, the FDA indicates.
Abilify Side Effects
Abilify (ariprazole) is one of the most best-selling drugs on the market in the United States. It was approved by the FDA in 2002 for treatment of schizophrenia, bipolar disorder and other major depressive disorders. However, it is also widely used to treat irritability, aggression, mood swings and other behavior issues.
The new warnings come following a review of the FDA Adverse Event Reporting System (FAERS) database, which looked at warnings linked to Abilify from November 2002 through mid-January 2016. The agency found 167 FAERS reports, as well as 17 other reports in medical literature linking Abilify with compulsive behavior.
The FDA found none of those patients had previous records of gambling or impulse control problems. They also found that all of them started after taking Abilify, and many saw their compulsive behavior end when they stopped taking it. Additionally, in some cases the compulsive behaviors returned when they tried restarting Abilify treatment. This is typically a strong signal of a causal connection.
In October 2014, a study published in the medical journal JAMA Internal Medicine also found a link between Abilify and compulsive gambling, sex and shopping.
Researchers noted in their findings that drug manufacturers have failed to provide adequate warnings about the risk of impulsive behavior on the drugs, indicating that information about the risk dates back to at least 2009, when a study found that approximately 18% of patients taking a dopamine agonist for treatment of Parkinsons disease could suffer from compulsive behavior side effects.
As Abilify lawyers continue to review lawsuits for individuals who have suffered damages due to pathological gambling, shopping, eating, sexual activity or other compulsive behaviors, it is likely that hundreds, if not thousands, of cases will be brought in courts throughout the U.S., each involving similar allegations that AstraZeneca knew or should have known about the risks, yet placed their desire for profits before consumers safety by withholding information and warnings from doctors and consumers.
"*" indicates required fields