Pfizer Announces Accuretic Recall in U.S. Over Nitrosamine Contamination
March 23, 2022
By: Irvin Jackson
Pfizer has announced a recall for six lots of Accuretic, after finding that the blood pressure medication may be contaminated with high levels of nitrosamines, which could pose a cancer risk for users.
The Accuretic recall was announced by the drug maker on March 21, about three weeks after a similar recall was announced in Canada.
Pfizer indicates the blood pressure medication had amounts of N-nitroso-quinapril above levels acceptable to the FDA. While no illnesses or injuries have been linked to the recalled Accuretic pills, versions of valsartan and other hypertension drugs contaminated with the same chemical byproducts over the past few years have been linked to hundreds of reports involving bladder cancer, gastric cancer, liver cancer, kidney cancer and other injuries as the carcinogen moves through the digestive tract.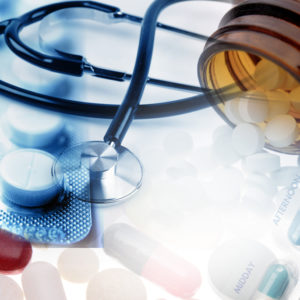 Accuretic (quinapril HCI, hydrochlorothiazide) is a Pfizer hypertension drug approved by the FDA in 1999. It is a combination of the angiotensin-converting enzyme (ACE) inhibitor, quinapril hydrochloride, and the diuretic, hydrochlorothizide (HCTZ).
It is one of the latest of a slew of drugs, particularly blood pressure medications, which have been recalled in recent years due to nitrosamine contamination. Most of the recalled drugs were contaminated with a similar chemical byproduct known as N-nitrosodimethylamine (NDMA).
NDMA contamination has also plagued manufacturers of generic metformin diabetes pills, the stop-smoking drug Chantix and the recalled heartburn medication Zantac.
The recall affects Accuretic (quinapril HCI/hydrochlorothiazide) tablets by Pfizer as well as two generic versions distributed by Greenstone. It includes Accuretic tablets sold in 10/12.5 mg, 20/12.5 mg, and 20/25 mg strengths, quinapril and hydroclorothiazide tablets sold at 20/25 mg strength and quinapril HCI/hydrochlorothiazide tablets sold at the 20/12.5 mg and 20/25 mg strengths. All were sold in 90-count bottles. A full list of affected lot numbers, NDC numbers and expiration dates is available in the press release.
The product lots were distributed nationwide in the U.S. and Puerto Rico from November 2019 to March 2022.
Pfizer has called on wholesalers and distributors with the recalled tablets in their inventory to stop distributing them and quarantine the product immediately. The company recommends patients taking the tablets consult with their healthcare provider or pharmacy to see if they have the affected products. Those that have recalled tablets can call Sedgwick at 888-843-0247 for instructions on how to return the pills and be reimbursed for the cost.
"*" indicates required fields