Acetaminophen Asthma Risk Identified in Children and Adults: Study
November 09, 2009
By: AboutLawsuits
The results of a new study indicate that there may be an association between the use of acetaminophen and asthma, particularly in children.
Canadian researchers performed an analysis of existing medical studies dealing with asthma and acetaminophen use, determining that the widely used pain reliever may be linked to an increased risk of asthma and wheezing in adults and children. Results of the study are published in the November 2009 issue of the medical journal CHEST.
Acetaminophen, the generic name for Tylenol, is a pain killer and anti-inflammatory medication found in a number of over-the-counter and prescription drugs. It is widely marketed for use among infants and children for the treatment of fever, aches and pain.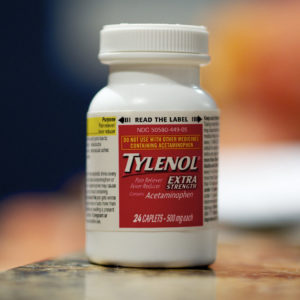 Asthma is a chronic condition where the airways could occasionally constrict and become inflamed, causing breathing problems. This can cause symptoms like wheezing, shortness of breath, chest tightness and coughing, which can be life-threatening in severe cases.
The new research looked at data from 19 different studies conducted over the years that met their requirements for being scientifically sound. The analysis revealed that adults and children who used acetaminophen were 63% more likely to have asthma than those who did not use the medication. The analysis also revealed that children who were given acetaminophen before they were one year old had a 47% increased chance of developing asthma, pregnant women who used acetaminophen were 28% more likely to have a child with asthma, and children who took acetaminophen were 60% more likely than other children to be diagnosed with asthma within the year following the medication's use.
While the analysis does show an association between asthma and acetaminophen, researchers cautioned that it does not establish a cause and effect relationship. They also noted that asthmatic children may be more likely to have been taking acetaminophen to treat infections or other illnesses that were being caused by their undiagnosed asthma. Additional research is needed to fully determine the nature of the connection.
According to a report by WebMd Health News, McNeil Consumer Healthcare, the subsidiary of Johnson & Johnson that markets Tylenol, released a statement in response to the study saying that Tylenol has a proven safety record and that there are no studies which show a causal relationship between side effects of Tylenol and asthma.
FDA regulators are currently weighing recommendations from an FDA advisory panel that would restrict the maximum allowed dose of acetaminophen allowed in over-the-counter medications like Tylenol and NyQuil. The recommended restriction would limit the OTC painkillers to 325 milligrams per dose, down from 500, due to concerns about acetaminophen liver side effects. The panel also recommended that the maximum daily dosage be lowered to less than 4,000 milligrams.
Jen

November 10, 2009 at 2:05 pm

It's not just asthma... http://www.grc.nia.nih.gov/branches/rrb/dna/pubs/Becker%20and%20Schultz%202009.pdf
"*" indicates required fields