FDA Updating ADHD Drug Labels to Include Risks of Overuse and Abuse
May 16, 2023
By: Irvin Jackson
Federal drug regulators are adding new warnings to attention deficit hyperactivity disorder (ADHD) drug labels, alerting medical professionals and patients about the risks associated with misuse, abuse and addiction.
A drug safety communication was issued by the U.S. Food and Drug Administration (FDA) on May 11, announcing that the agency is requiring updates to the Boxed Warning labels and other prescribing information on prescription stimulants used to treat ADHD and other conditions.
The FDA also hopes the warnings help curb the growing practice of users sharing the stimulants, or being pressured to share ADHD drugs with others for recreational use or other non-prescribed purposes.
ADHD Medication Use On The Rise Among Teens
Amphetamines including Adderall, Ritalin, Vyvanse, Concerta, Metadate, Dexedrine, and Focalin are stimulants commonly prescribed for the treatment of ADHD for those who need help concentrating, controlling impulsive and hyperactive behaviors, or both. The controlled medications stimulate the body's central nervous system by increasing certain neurotransmitters, or chemicals in the brain, to help treat symptoms of the chronic disorder.
Over the last two decades, ADHD diagnoses have increased at a substantial rate and stimulant medications have also been increasingly prescribed to treat ADHD. Use of the stimulant medications have become so prevalent that researchers estimate one out of every nine 12th grade students will use stimulant therapy to treat ADHD throughout their lifetime.
A study published late last month in the Journal of the American Medical Association (JAMA) found that schools with higher rates of students prescribed stimulants for ADHD were more likely to see those students use the drugs for non-medical purposes.
New ADHD Drug Label Warnings
The FDA indicates it is requiring the Boxed Warning and prescribing information for all prescription stimulants, like Adderall and Ritalin, be updated to indicate patients should never share their prescription stimulants with anyone.
The Boxed Warning in particular will include information describing the risks of misuse, abuse, addiction and overdose, and will instruct health care professionals to watch patients closely for signs of abuse and addiction.
"Information on these risks is being required in several sections of the prescribing information, including the Warnings and Precautions, Drug Abuse and Dependence, Overdosage, and Patient Counseling sections," the FDA notes. "We are also requiring updates to the existing patient Medication Guides to help educate patients and caregivers about these risks."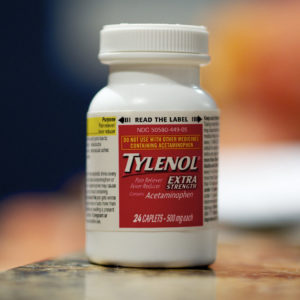 Learn More About
Side effects of Tylenol may cause autism and ADHD among children exposed during pregnancy. Find out if your family may be eligible for a Tylenol autism or ADHD settlement.
Learn More About this Lawsuit
ADHD Medication Abuse Side Effects
When used correctly, prescription stimulants have been shown to effectively treat symptoms of ADHD. However, misuse of the drugs for non-medical purposes has been linked to an increased risk of both short and long-term health effects including cardiovascular incidents, seizures, overdoses, depressed mood, psychosis, neuropsychological dysfunction, substance abuse disorder, and lower student graduation rates.
Mounting evidence suggests that teens who misuse ADHD stimulants for non-medical reasons most often obtain them from their peers.
Researchers indicate nearly a quarter of teens who have been prescribed the drugs will be approached by their peers to distribute their medication before they have completed high school and over half will be approached during their college years. Students are motivated to abuse the stimulants primarily to amplify their cognitive skills in an attempt to improve their academics.
Parents, guardians, and schools are encouraged to educate teens who have been prescribed medications for treatment of ADHD or other medical conditions on proper medication management and provide methods on how to handle peer-pressure if another student requests that they share their prescription medication.
"*" indicates required fields