ADHD Drugs May Not Help Kids Get Better Grades: Study
September 28, 2016
By: Martha Garcia
Despite claims to the contrary by pharmaceutical companies, ADHD medications do not appear to help children finish their homework or get better grades at school, according to the findings of new research. .
In a study published this month in the Journal of Consulting and Clinical Psychology, researchers from the Center for Children and Families at Florida International University in Miami note that children given a long-acting drug for attention deficit hyperactivity disorder (ADHD) typically did not have any bette grades or concentration at school, compared to children who were given behavioral therapy.
Researchers evaluated a group of 75 children between the ages of 5 and 12 years old. Families were randomly selected to participate in either a behavioral treatment group, long-acting stimulant group or a control group. The patients in the behavioral treatment group were given homework-focused parent training along with a daily report card.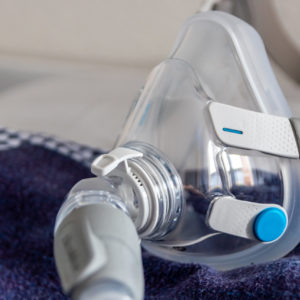 Did You Know?
Millions of Philips CPAP Machines Recalled
Philips DreamStation, CPAP and BiPAP machines sold in recent years may pose a risk of cancer, lung damage and other injuries.
Learn More
Children were excluded if they had autism, mental health disorders or medical issues which made them unable to tolerate stimulant drugs. Children with ADHD typically suffer academic impairment and difficulty completing homework. Drug companies often market stimulants, both long and short acting such as Adderall and Ritalin, to children with ADHD, claiming it will help them focus, and thus perform better at school.
The children attended a summer school program with classes every weekday from 8 a.m. to 5  p.m. for 8 weeks. Doctors worked with children for two weeks to determine the correct dose of drugs. Children received the stimulant for three weeks then were switched to the placebo or vice versa.
The behavioral therapy group was given six, two-hour group sessions for the first two weeks, then individual half-hour sessions for the next two weeks.
Children who took the stimulants had no improvement on homework completion or accuracy compared to placebo. The study did not specifically say which stimulant was given; however, long-acting stimulants include Adrenal XR, Concerta, Dexedrine, and Spansule. Adderall and Ritalin are both short-acting stimulants.
Children who received behavioral treatment completed 10% to 13% more homework problems and completed eight percent more problems accurately than children who received medication or were in the control group.
Researchers say this amounts to the difference between getting a passing grade of C with behavioral help, compared to an average failing grade of F without intervention.
"Despite being advertised as beneficial, long-acting stimulant medication is not recommended for the remediation of homework problems at this time," wrote study authors.
ADHD Drug Risks
A study published by the U.S. Centers for Disease Control and Prevention (CDC) last year indicated more children are being treated for ADHD with medication than with behavioral therapy, despite medical experts advising behavioral therapy as the first line of treatment for kids with the disorder. About 40% of children with ADHD are treated with medication alone.
The side effects of some ADHD drugs like Ritalin, Dexedrine, and Concerta have been linked to an increased risk of heart problems, weight gain and childhood diabetes, and other health risks.
About 15% of all high school-age children in the United States have been diagnosed with ADHD, but some experts say that number should be closer to 5%.
One early advocate of stimulate treatment for children with ADHD, Dr. Keith Conners of Duke University, said that the rate of children now being diagnosed with ADHD and placed on drug treatments is "preposterous" and called ADHD an epidemic manufactured by drug companies.
Conners and others say that the inflated diagnoses and prescriptions are the result of a 20 year effort by the pharmaceutical industry to cash in on concerned parents hoping that poor grades and typical childhood behavior can be cured with drugs.
"*" indicates required fields